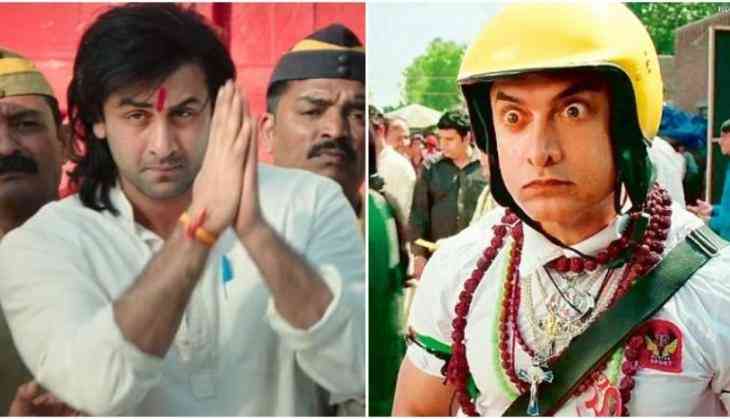 Director Rajkumar Hirani's film Sanju is doing quite well at the box office and the film is made on the life of Bollywood star Sanjay Dutt. The film is doing good since its opening day and till now it has just broken the box office records. Besides this the film is even breaking other film's record. Even the film Sanju has broken Aamir Khan and Salman Khan starrer films.
Sanju has broken the record of Tiger Zinda Hai and then it broke the record of Aamir Khan starrer PK. Sanju did 220.51 crores collection on its first week and then on second it collected 92.67 crores. In its third week, the film collected 31.62 crores, whether in its fourth it collected 10.48 crores. In the fifth the film collected 2.47 crores. So with this the film is now stands with 340 crores.
Also Read - Not Aamir Khan but this time John Abraham to play lead in Sarfarosh 2?
Aamir Khan starrer PK collected 339.50 crores at the box office in its lifetime, however, now Sanju already has broken this record. On the other hand, now only one film Dangal is away from Sanju but it is tough to break Dangal's record of 387 crores.
Also Read - Priyanka Chopra's boyfriend Nick Jonas is bigger star and rich than her, here is the proof
The intersting thing is that the director Rajkumar Hirani has broken his own film's record. Earlier Rajkumar Hirani's film PK was on the second position but now Sanju has come to second position with PK on third.