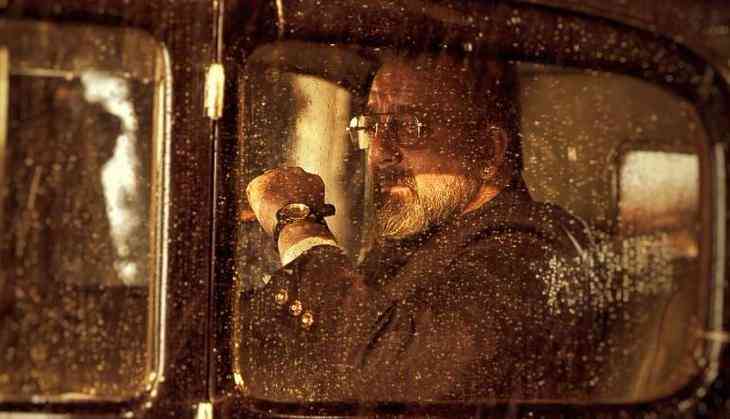 Karan Johar produced multi-starrer Kalank is going to release on 17th April and the film has a huge star cast having Sanjay Dutt, Madhuri Dixit, Varun Dhawan, Alia Bhatt, Aditya Roy Kapur, and Sonakshi Sinha. There are lots of expectations from the film and the reason is a huge star and also the reunion of Madhuri and Sanjay after 21 years. Recently, the team was busy in the promotions of Kalank and we saw every star came to promote.
It's never easy playing a man of few words. Catch #Balraj in #Kalank on 17th April.#AdityaRoyKapur @Varun_dvn @aliaa08 @sonakshisinha @MadhuriDixit @abhivarman @ipritamofficial @karanjohar #SajidNadiadwala @apoorvamehta18 @foxstarhindi @DharmaMovies @NGEMovies pic.twitter.com/FrIxCy1f0E

— Sanjay Dutt (@duttsanjay) March 16, 2019
Even Madhuri Dixit joined the team to promote the film but what we have not seen is Sanjay Dutt. Sanjay Dutt who has played the role of Balraj Chaudhary in the film has not come out to promotions. However, now it is being told that there is a reason behind Sanjay Dutt has not been a part of promotions. Actually, Sanjay Dutt clearly said while signing the film that he won't be a part of promotions and mainly will attend major events.
Will chaos rule? Or will love prevail? Watch a glimpse of Balraj in the #KalankTrailer now - https://t.co/J3U0Cwig7v#Kalank #AdityaRoyKapur @Varun_dvn @aliaa08 @sonakshisinha @MadhuriDixit @abhivarman

— Sanjay Dutt (@duttsanjay) April 3, 2019
One of the main reasons for his clause is because he plays a supporting role in the film instead of lead. Even in the trailer and teasers, we have not seen him much. This is the reason why makers also have kept the role of Sanjay Dutt under the wrap. They want the character of Sanjay Dutt should come out only in the story.
Recently, when Sanju Baba was asked is he playing the villain in the film? He replied it is not like that, he is not playing a villain at all. He has different shades and a character who has bounded with his own problems. Talking about Kalank then is it releasing on 17th April 2019.
Also Read - Salman Khan shares his new aged-look poster from Bharat just before one week to trailer