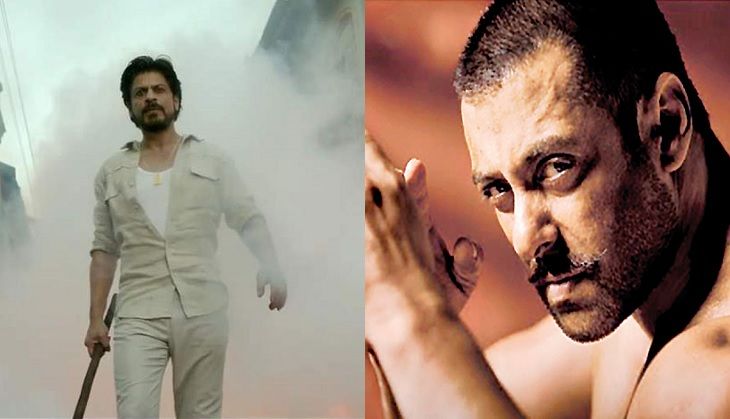 With Eid 2017 initially set for a Box Office clash between Salman Khan's Sultan and Shah Rukh Khan's Raees, the latter has now said it would be logical to shift the film's release dates in order to give both films their due at the Box Office. 
"I think it would be logical to shift the dates. We will try and figure out a way so that it doesn't eat into each other's business. It is awkward. I don't think we want a Box Office clash," Shah Rukh told PTI.
The Raees star said he would talk to his Salman Khan and Aditya Chopra - producer of Sultan - about the clash. "Adi (Aditya Chopra) is my family and so is Farhan Akhtar (producer of Shah Rukh's Raees). With all due respect I will speak to Adi and Salman (about avoiding the clash). I have spoken to Farhan already. If we have to change, one of us will move on," Shah Rukh said. 
"If they are adamant that somehow Eid belongs to Salman Khan, so be it," Shah Rukh said.
Salman Khan is known to release films at the Box Office to commemorate Eid. Here's a look at how of his previous Eid releases have fared: 
1) Wanted (2009) 
Box Office Collections: Rs 61 crore 
Verdict: Super Hit
2) Dabangg (2010)
Box Office Collections: Rs 141 crore 
Verdict: Blockbuster
3) Bodyguard (2011)
Box Office Collections: Rs 145 crore 
Verdict: Blockbuster
4) Ek Tha Tiger (2012)
Box Office Collections: Rs 199 crore 
Verdict: Blockbuster
5) Kick (2014)
Box Office Collections: Rs 233 crore 
Verdict: Blockbuster
6) Bajrangi Bhaijaan (2015)
Box Office Collections: Rs 321 crore 
Verdict: Blockbuster
-- With PTI Inputs