Salman Khan is one actor who often likes to improvise things according to his taste while shooting for a particular sequence and so far, luckily, things have worked hugely in his favour.
Speaking about his improvisation in Prem Ratan Dhan Payo, Salman Khan says:
"Whenever you improvise in a film with David Dhawan, you need to improvise things in David Dhawan style or when you improvise in a film with Sanjay Leela Bhansali you need to do it his way. With Sooraj, there is a lot of fun because he already comes in with a lot of preparation and explains the entire situation.

The only aspect wherein I had to improvise is how to make Prem a little naughty in the typical Rajshri zone and that is difficult.

Prem in Prem Ratan Dhan Payo is naughtier than all other films made by Sooraj Barjatya. The humour in Prem Ratan Dhan Payo is not exactly Sooraj Barjatya kind of humour but it is slightly in the Salman Khan zone. The beauty of PRDP is that the comedy suddenly shifts into romance or drama after which Sooraj suddenly pulls back in to the 'aakhon ki sharam' and 'dignity' zone."
Also read: Bajrangi Bhaijaan's 'Munni' was a part of Salman Khan's Prem Ratan Dhan Payo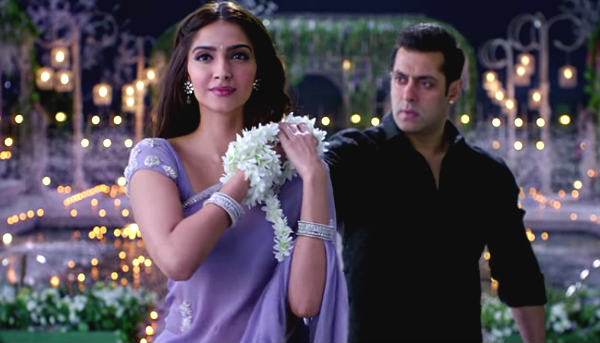 Not much is known about the plot of Prem Ratan Dhan Payo as every song promo has a different story to say:
"We have the entire set up around a brother and sister who don't get along because of a misunderstanding. Sooraj has just written a film about a brother and sister, but the message automatically comes out with the writing.

When you come out of the theatre, you will say 'Brothers and sisters should not fight and I should be loyal to my girlfriend.' This film will make you a better person."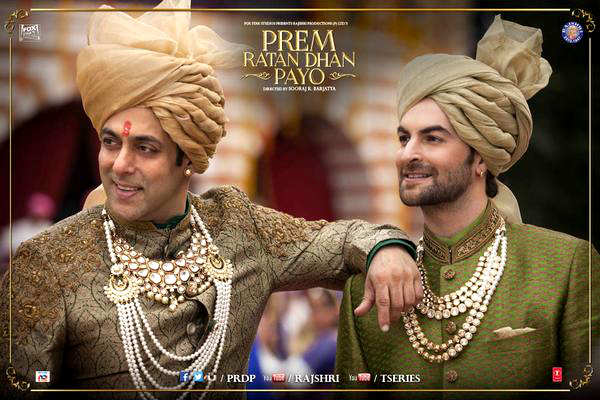 Also read: #CatchExclusive: Salim Khan tears up after watching Prem Ratan Dhan Payo
Khan, last seen in Bajrangi Bhaijaan, revealed that Sooraj Barjatya has put in a lot of hard work in making the magnum opus and he hopes that people do not watch it on pirated versions and rather watch the film in theatres with their families.
"It will be a waste if people start watching this film on DVD and all that shit as Sooraj has put in a lot to make this film, so I hope people watch this film in theatres with everyone. The more people see this film, the more people will love it.

This is one film where we are respecting the time of the audiences because we don't want people to get bored or say 'Paisa vasool nahi hua yaar'. I want people to enjoy all the beautiful moments."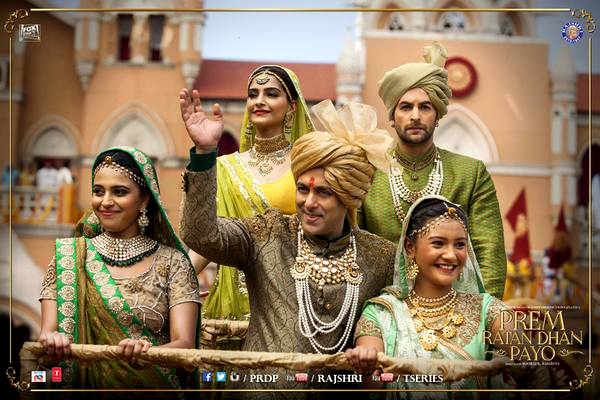 Not just romance, Prem Ratan Dhan Payo is said to be having two great action sequences directed by Game Of Thrones action director, Greg Powell.
"It is not action it is poetry. When you see the film, the way Sooraj has shot the action sequences, it is poetry. The action in this film is grand, very grand. There are two action sequences in the film and they look beautiful on the screen. Actually, it is a like a beautiful song going on and I don't know how Sooraj manages to do that," said Salman Khan.
Also read: PRDP: 3 things that Sooraj Barjatya said about his Prem Salman Khan
Since Prem Ratan Dhan Payo deals with problems within a family, on being asked to speak about the problems in his family, Salman Khan said,
"I don't manage problems in my family, my father does so. Fortunately, we have not faced any problems as such in our family and whenever some small misunderstandings happen, we have solved it right there and then. Touch wood."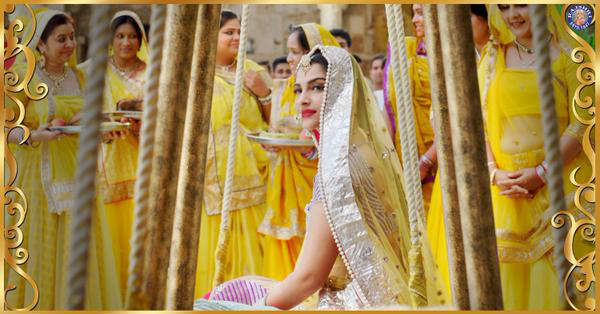 Being a family definitely helps Salman Khan to zero down to a particular script as the actor feels that born and brought up in a big family helps you understand the kind of humour which family audiences will accept.
"When you are a part of big families, you understand the humour and you know how much you can go below the belt with the jokes.

Usually people get scared and pretend to be someone else, but in my case, what I am with my family is what I am with you guys right now. I understand this stardom and everything but I feel the guy on screen has nothing to do with me. My job is to act, so I go and do my stuff, my films do well but in reality, I don't even like to sit in my vanity.

The stardom has not hit me yet and I hope it does not hit me. I do have this tough look but that is to keep people away from me. No I am not joking, if I behave like Sooraj or if I behave like Prem from Prem Ratan Dhan Payo, people would take advantage of me. They used to pull my cheeks and all that stuff so that is when I decided to come up with this tough look.
Even today people watch some of my films and tell me 'Tu toh mere bete jaisa hai' and all those things. I turn 27 next year, so people should have some respect for this young man yaar."
Also read: Prem Ratan Dhan Payo: Why is this Salman Khan starrer titled so?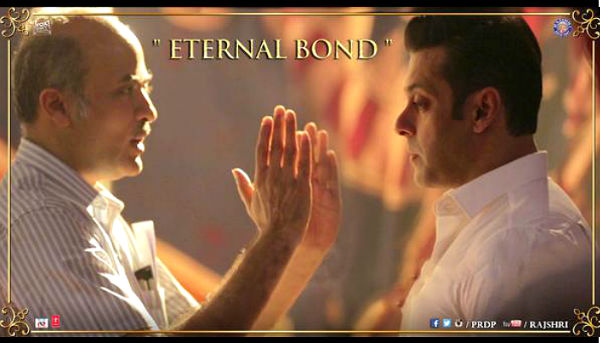 In Prem Ratan Dhan Payo, Salman Khan will be seen in a double role as Prince Vijay and Nautanki artist, Prem. This would be Salman Khan's first double role after Judwaa and speaking about the same, Salman said,
"Judwaa was difficult because that was after films like Maine Pyaar Kiya and Hum Aapke Hai Koun but then I got so used to it because I have seen so much of life that I am mature enough to play two different characters on the big screens. Thankfully, I have not lost my innocence yet because of my family who keep each and every one in check.

When I heard the script and with Sooraj directing the film, I knew one thing that this would be a BIG film. I told Sooraj one thing, 'Sooraj Babu, this is a BIG one and not a big one."
Also read: Action sequences in Prem Ratan Dhan Payo look grand on the screen, says Salman Khan
The film releases on 12 November 2015.