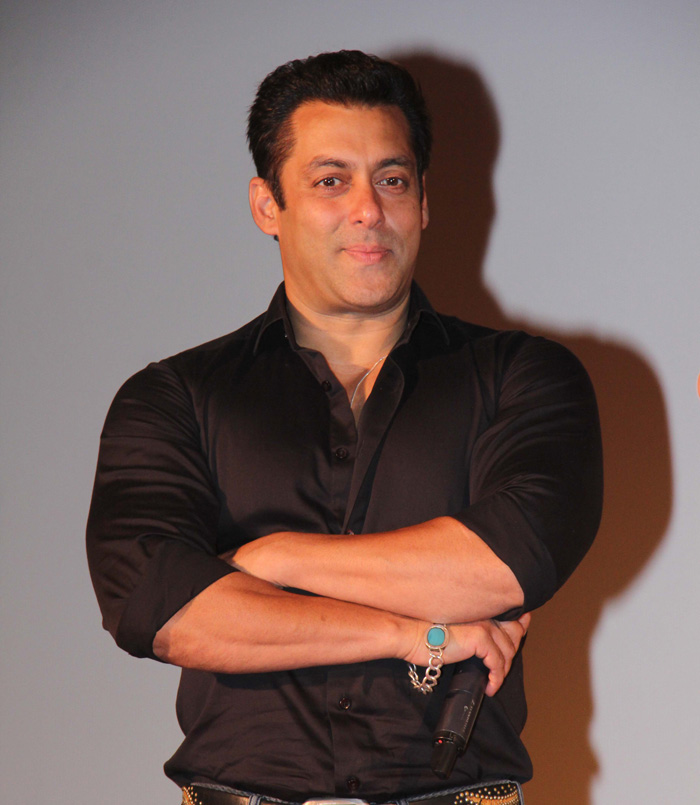 The Bombay High Court has refused to accept a plea to grant stay on an appeal filed by Bollywood actor Salman Khan, against the five-year sentence awarded to him in the 2002 hit-and-run case.
A convict in a murder case, whose appeal has not been heard since 2009, had filed an intervention application seeking a stay on Salman Khan's appeal. He contended that the matters of celebrities were heard out-of-turn whereas those of other convicts like him were kept pending endlessly and as a result of continued to languish in jails.
The convict has also filed a separate petition in the High Court making the same allegation about appeals of celebrities being heard urgently. He hopes that his appeal may be expedited.
Justice A R Joshi refused to stay Salman's appeal saying that both the sides in the case had consented for an expedited hearing of the matter. Moreover, the Judge said, in the petition filed by the convict (who has intervened), the High Court has not passed any judicial order.
The intervenor's counsel, Aparna Vatkar, had sought a stay on Salman's appeal saying it should not be heard until the petition filed by her client separately before another bench is decided by the High Court.
Salman's lawyer Amit Desai, in a passing reference, said he also did not understand why the government was too eager to hear the actor's appeal against conviction on an urgent basis. He demanded that a Compact Disc (CD) of the proceedings recorded in the trial court should be handed over to the defence team so that they are able to argue to appeal effectively.
However, prosecutors Sandeep Shinde and Pradeep Gharat said no such CD of court proceedings was available and hence, it could not be given to the other side.
The court deferred the matter to 27 July for further hearing.
The 49-year-old actor, who is on bail, did not come to court today. His sister, Alvira, was present on his behalf. Salman was convicted by a sessions court on May 6 and sentenced to five years imprisonment on various counts, including 'culpable homicide not amounting to murder'.
A man was killed and four others were injured when the actor's Toyota Land Cruiser ran over them while they were asleep on a pavement outside a bakery in suburban Bandra on September 28, 2002.
(With inputs from PTI)