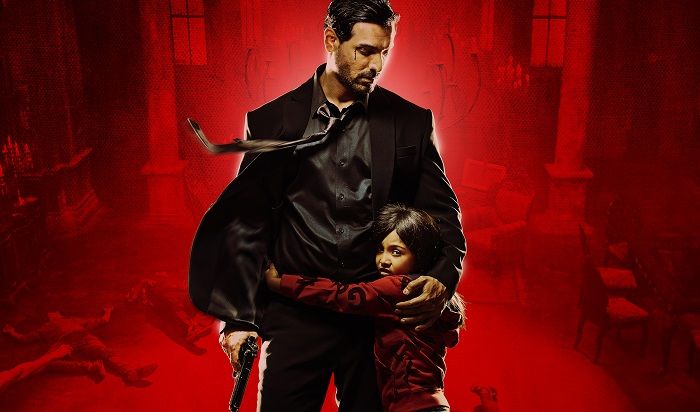 The theatrical trailer of John Abraham's Rocky Handsome gave viewers a peek into the high octane action sequences in the film - the official remake of The Man From No Where.
John Abraham, who is also producing the film, is confident that he will recover his investment over the opening weekend. He said the film would be declared a hit by Sunday:
Also Read: How is Rocky Handsome different from Bajrangi Bhaijaan? John Abraham explains
"Rocky Handsome is a commercial film and a commercial film that means commerce. Being a producer, what matters to me is money and fortunately, I have pre sold the satellite, and overseas distribution rights because of which Rocky Handsome will be a safe film by Sunday. Numbers is a gratification you get when people like your work."
John also revealed that he would love to be a part of a Bollywood action film on the lines of Expendables.
Also Read: Rocky Handsome vs Dishoom vs Force 2: John Abraham compares the action content
"I would like to do a film like Expendables in India. It would be fun to blow up all the buildings right?"

"There were 30 actors in Expendables and in Bollywood there are about 15 actors, so I expect the entire Bollywood to be a part of Expendables if made in India."
Rocky Handsome releases on 25 March 2016.