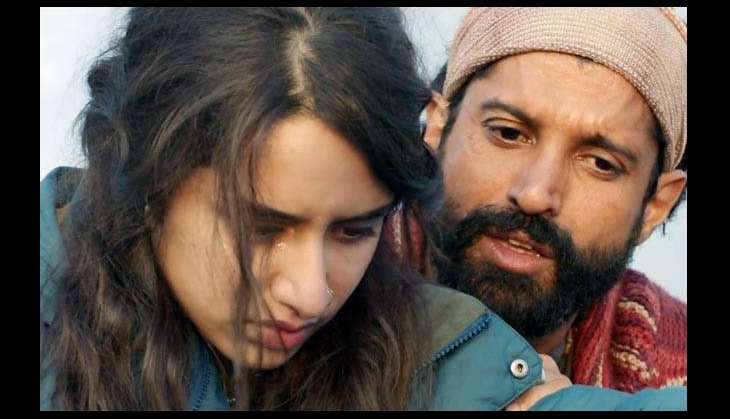 Farhan Akhtar and Shraddha Kapoor in Rock On 2 (Movie Still)
After Rock On!!, Farhan Akhtar and Ritesh Sidhwani are all set to rock the big screen with Rock On!! 2. This time, Shradha Kapoor and Shashank Arora are the fresh faces in the musical odyssey.
Farhan Akhtar speaks about the movie and its cast:
In Rock On!! 2, do you miss Abhishek Kapoor, who directed Rock On!!?
Every person and film has its own journey. He was our friend, and still is, so of course we miss him. The situation in Rock On!! 2 demanded another director (Shujaat Saudagar). You must have seen his work in the trailer. Let's celebrate his work; he has worked very hard to make this film.
Why was Arjun Rampal missing at the film's trailer launch?
Arjun is in Lisbon. There is some issue in his family with somebody's health so he has taken them to Lisbon for treatment. He will join us in a couple of days.
What will be the plot of Rock On!! 2?