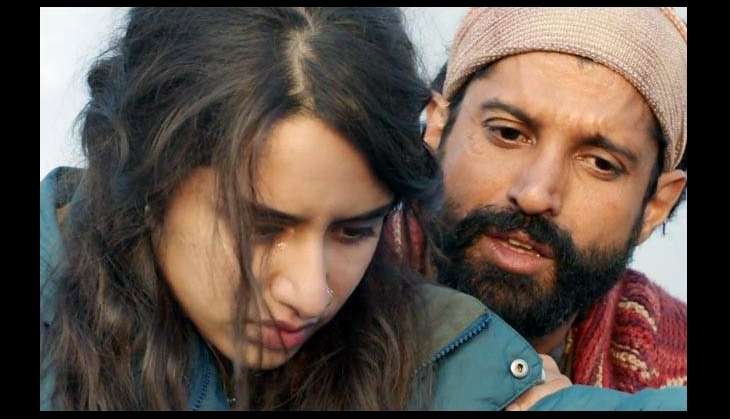 After Rock On!!, Farhan Akhtar and Ritesh Sidhwani are all set to rock the big screen with Rock On!! 2. This time, Shradha Kapoor and Shashank Arora are the fresh faces in the musical odyssey.
Farhan Akhtar speaks about the movie and its cast:
In Rock On!! 2, do you miss Abhishek Kapoor, who directed Rock On!!?
Every person and film has its own journey. He was our friend, and still is, so of course we miss him. The situation in Rock On!! 2 demanded another director (Shujaat Saudagar). You must have seen his work in the trailer. Let's celebrate his work; he has worked very hard to make this film.
Why was Arjun Rampal missing at the film's trailer launch?
Arjun is in Lisbon. There is some issue in his family with somebody's health so he has taken them to Lisbon for treatment. He will join us in a couple of days.
What will be the plot of Rock On!! 2?
It is an ongoing story from where we had left eight years ago. We have picked up the threads as each character has moved on. Due to some unavoidable circumstances, the band cannot perform or create music together every day of their lives. They need some inspiration to rediscover their passion for music and it comes in the form of two talented musicians - Shraddha Kapoor and Shashank Arora. This film is about how their passion, friendship and relationships find inspiration from the new talent.
Is the song 'Jaago' about Mumbai?
The song 'Jaago' is not about Mumbai, it's just filmed in Mumbai. It is about women's empowerment; women standing up for their rights and creating an equal world for them.
Rock On!! was a surprise success. Do you think Rock On!! 2 will do as well or maybe better?
We have tried our best to make it an entertaining, engaging film that boasts of fun and drama too. We will get to know the audience response only after the release of the film. After Rock On!!, many people remembered the film for its music, they forget at times that the film also had drama. There were emotional layers to all the characters, everyone was struggling to reach a happy space. We have tried to continue with this idea. We have made a new film with the same characters and tried to achieve the same emotional depth and the layers we had in the first one.
You are an actor, director and a singer... As a creative person what has been your biggest reward in these 15 years?
If you love something in life, you shouldn't consider sacrificing it. My biggest reward is the support and love from the audience because we make films only for them. And they have been doing so for 15 years.
Your last directorial venture was the Shah Rukh Khan-starrer Don 2 (2011). When will you be back in the director's chair?
I get very scared to give any time frame because I feel as if a sword were hanging on my head. Is it something that I will do again? Yes, I will because it gives me immense joy.
-- Amit Seth (Bollywood News Service)