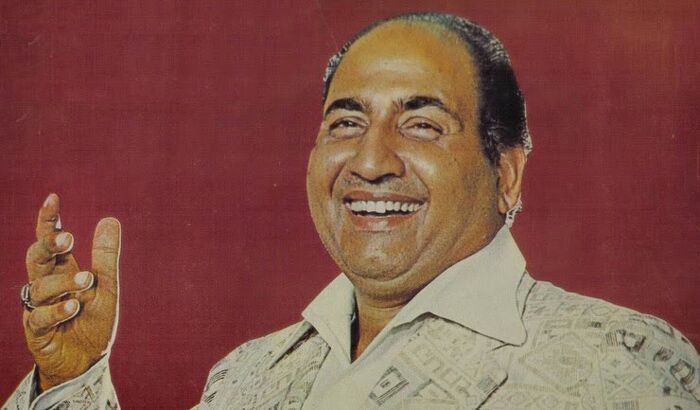 It has been 35 years today since a massive heart attack carried legendary singer Mohammed Rafi away, but no Indian can forget his voice and versatility.
But in case you have forgotten the trajectory of his career, here's a brief reminder.
Born on 24 December 1924, Rafi started singing at a very young age, imitating the chants of a fakir on the streets of his native village.
His first song as a playback singer was for a Punjabi film called Gul Baloch, way back in 1944. In 1945, he made his Hindi film debut with the song Aji Dil Kaaboo Mein for the film Gaon Ki Gori.
In the early days of his career, Rafi sang mostly Naushad. His first song for the music composer was Hindustan Ke Hai Hum from the film Pehele Aap. By the end of his singing career, Rafi had sung 149 songs for Naushad, a record of sorts.
Rafi may have made his Hindi film debut with Gaon Ki Gori, but his first real hit was Yaahan Badla Wafaa Ka from Jugnu (1947).
He hit another major milestone two years later in 1949, when Suhani Raat Dhal Chuki from Dulari became a huge hit. After that, Rafi became the singing voice of Guru Dutt and Dev Anand.
It was only in the early 1970s that Rafi's career began to slow down when the new era of Kishore Kumar began.
Mohammed Rafi died on 31 July 1980, but his influence still lives on, particularly in singers like Sonu Nigam and Mohammad Aziz.