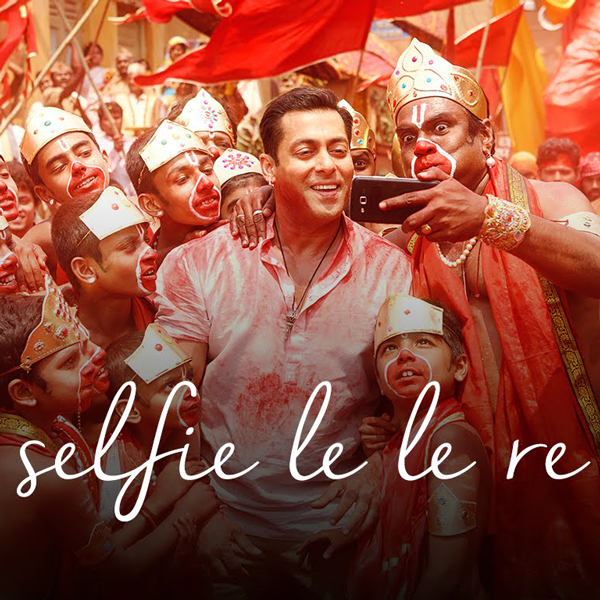 The leads
Salman Khan plays a naive Hanuman devotee who has never told a lie
Harshaali Malhotra steals the show as the speech-impaired girl from Pakistan lost in India
The saving grace
The universal plot appeals to the inherent goodness of human beings
It\'s not a run-of-the-mill Salman starrer, it can please with its craft too
Back in 2008, when Salman Khan was navigating troubled times in his career with family favours like Hello, Heroes and a Subhash Ghai dud called Yuvvraaj, a little girl was born. She would go on to become Khan's female lead, or perhaps make Khan her male lead, seven years on. Her name was Harshaali Malhotra.
And as Shahida, a speech-impaired Pakistani child who somehow gets abandoned in India, she steals the show without saying a word. She looks absolutely adorable. Which is just as well, because irresponsible adults spend most of the film losing and then looking for her.
Salman's inconvenient character stretches a thin plot
The idea of a plot is a largely subjective concept in superstar vehicles, but Bajrangi Bhaijaan - not unlike Kabir Khan's previous efforts - attempts to make sense. If this film were actually based in 2015, a simple tweet about a missing Pakistani girl in India would impeach governments.
But let's assume, as the writers would like us to, that news channels and cops are insensitive fear-mongers. Let's assume that India plays Pakistan every day, and that Shahid Afridi repeatedly hits Ashwin for the same score every match.
First, let's assume that a guardian angel named Pawan Chaturvedi (Khan) exists. An overly pious Bajrangi disciple, he's never told a lie in his life. This is an inconvenient trait, especially if one is to smuggle a child across a border.
You can only imagine how his contrived truth-serum attitude wreaks havoc with the authorities, or how his Big-Moose persona dumbs down the complexities of cross-border rivalry.
At least PK was an alien, his irritating innocence woven into the story. But just like PK inexplicably grew feelings, a school teacher (Kareena Kapoor Khan) accepts Pawan over the course of an Atif Aslam song. Her chaste Brahmin family, headed gamely by the ever-grumpy Sharat Saxena, is an integral force behind Pawan's airheaded motivations.
The filmmaker chooses well, saves the day
But here's where Kabir Khan, a master of mainstream balance, waves his magic wand - a wand that usually drugs everything down to 1000 fps and 20 extra minutes. It's all about the timing though; he milks the hell out of the right moments.
He reaches Rajkumar Hirani levels of manipulation with a simple storytelling core: there's a certain gratification in watching hardened adults tap into an inherent strand of goodness, especially on screen in controlled environments, given its rarity outside cinema halls. Khan stretches these hopeful moments into emotional blueprints of an ideal universe.
It's oddly charming to see grim soldiers 'be human' and melt with the sweetness of Pawan's intentions. As their journey covers picturesque landscapes, all kinds of nice folks say things we want to hear.
Tired songs aside, there's much to like: Bajrangi's extensive use of 'Mohammedan' instead of Muslim, DOP Aseem Mishra's lush representation of what is otherwise a frightening space for a lost child, and Adnan Sami's impassioned qawwali performance.
Nawazuddin Siddiqui usually stands out because he represents imperfection; his inopportune timing feels real enough for viewers to identify. He takes the hysterical YouTube sensation, Pakistani reporter Chand Nawab, and turns him into a real character.
His transition from hustler to journalism-for-change orator is a graph perhaps Shah Rukh Khan could have utilised to improve his well-intentioned Phir Bhi Dil Hai Hindustani.
Salman lets glycerin do all his emoting, but this is the closest he has come to bothering since Dabangg.
Crowd-puller on craft, not reputation
Bajrangi Bhaijaan is one of the better - or best, really, because the standards (Bodyguard, Jai Ho, Kick) are questionable - Salman starrers in a while. There's nothing wrong in making commercial crowd-pleasers, as long as actual sequences, and not a star's pre-determined reputation, please regular crowds.
For good measure, loud rhythmic claps form chunks of the film's background score. Cue for applause.