They haven't yet made their relationship official but their gestures and body language are clear indications that there is obviously something more to their chemistry than just two awesome actors being comfortable on screen with each other.
Actors Ranveer Singh and Deepika Padukone are never short of words when they explain how important the other person is in their life. Whether it is a film promotion or a magazine shoot, there's just nothing stopping them from praising each other.
Recently, while talking to a popular magazine, the Bajirao of Bollywood mentioned that his on screen Mastani is a through professional. Ranveer said:
"Having had a sports background, she's (Deepika) someone you love having on your team as she's thoroughly professional; she is clinical in her execution, you will never find a unit burdened by any issues from her end. She's an ace actor in terms of functionality, and in terms of the creative aspect, I create tremendous acting opposite her. I found in our first movie, Ram-Leela, that she is totally an honest actor. And so generous and open-hearted."
Also read: When Mastani Deepika Padukone cried on Bajirao Ranveer Singh's shoulders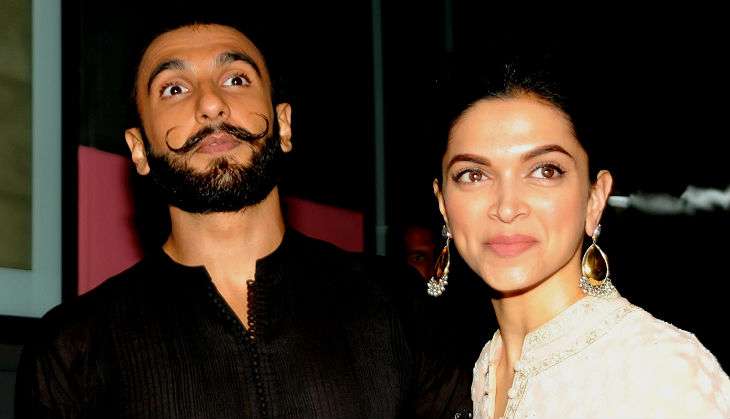 Ranveer Singh and Deepika Padukone during Bajirao Mastani promotions (IANS)
As much as Ranveer values these qualities in a co-star, he also seems to have old-world notions about love and relationships. And yes, he is proud of that. A round of applause for that! Elaborating on how proud he is to be born in an era where there were no gadgets to help relationships grow, Ranveer said:
"I do find the current scenario strange. I was born in 1985 so I've seen a kind of miniature revolution in how interpersonal relationships are. There was a time when there was none of this technology and relationship dynamics were different. That being my foundation, yes, I am very traditional when it comes to romance. And the idea of romance. Maybe perhaps I was born more recently and Facebook and Snapchat were more prevalent, I would have different ideas. But having been born in an era where there weren't even mobile phones, and that makes my idea of romance very,very traditional."
On the work front, Ranveer Singh is gearing up for YRF's Befikre with Vaani Kapoor. The actor will then start working on Sanjay Leela Bhansali's next -- Padmavati with Deepika Padukone and Shahid Kapoor.
Also read: Video: Deepika Padukone walks off when asked about engagement to Ranveer Singh. But how did he react?
-- quotes from Hello! magazine