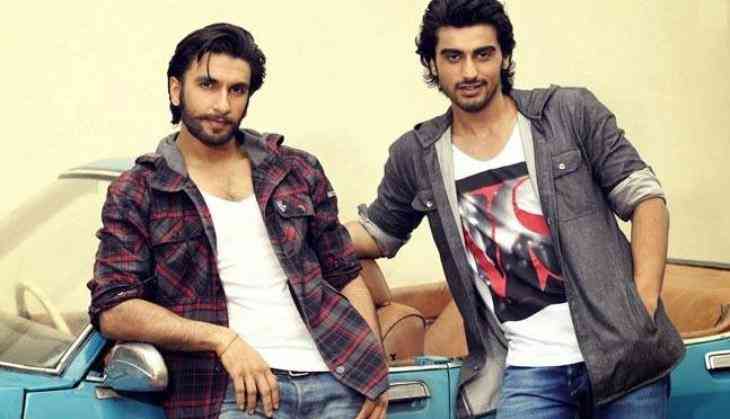 Ranveer Singh, Arjun Kapoor to replace Govinda, Chunky Pandey in the sequel of Aankhen
The former CBFC chief Pahlaj Nihalani is now back to producing the films. First, he came up with Julie 2 and after this debacle, it was considered that he will stop making films. Now it looks like that the producer is not in the mood to leave his film making business.
The producer Pahlaj Nihalani is now all set to make another sequel to his 1993 released comedy hit film Aankhen starring Govinda and Chunky Pandey. It has been reported that He is even about to complete the script and that he has also zeroed in about the casting of the lead actors.
According to the reports, Nihalani wants Ranveer Singh and Arjun Kapoor in leading roles in the sequel of Aankhen. The former CBFC chief has even decided the title of the sequel as Aankhan Chaar.
This time the filmmaker is trying to have double role of both the leading actors, while Aankhen had only Govinda's double role in the film. According to Pahlaj, he wants two Ranveer and two Arjun in the sequel film.
Also Read - Padmavati second trailer to be released soon, Sanjay Leela Bhansali to clear bad air
While talking about the options of the leading star cast Pahlaj Nihalani said, 'If they (Arjun Kapoor and Ranveer Singh) don't agree then Ranbir Kapoor - Imran Khan will also make a good combo, even Ayushmann Khurrana and Rajkummar Rao will be better.
Also Read - In Pics: Not only Sunny Leone, these Bollywood celebrities also went nude for photoshoot
Now it will be interesting to see whether this idea of Pahlaj Nihalani to make a sequel to Aankhen work out or not.