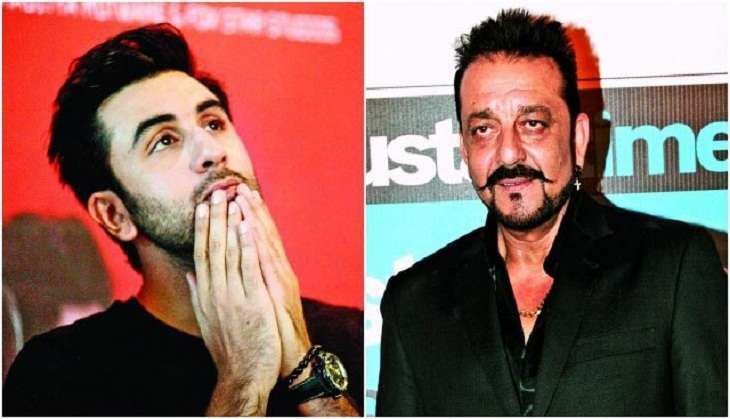 The actor who recently confessed that there is nothing common between him and Sanjay, apart from their long face has geared up for the film by gaining over 13 kgs of weight for his upcoming biopic on Sanjay Dutt that is helmed by RajKumar Hirani to match up the Sanjay's physical strength.
His fitness trainer Kunal Gir shared, "He has gained more than 13 kgs now which is all muscle and no fat. His waist line has gone down by an inch and he has been losing fat while building up. Ranbir has an hour-and-a-half of intense workout sessions. It's a bug challenge bulking up Ranbir like Sanjay, but the former is committed to do whatever needs to be done. He wakes up at 3 am has protein shake and goes back to sleep."
Earlier the actor had an unhealthy diet routine by eating less food and was mainly comprised of meat but now that he is in full - form for the biopic he has started including vegetables highly with a balanced diet on time.
Sources also reveal that Ranbir cannot resist of his favourite food Haleem, his trainer has to carry it every other weekend to the sets.