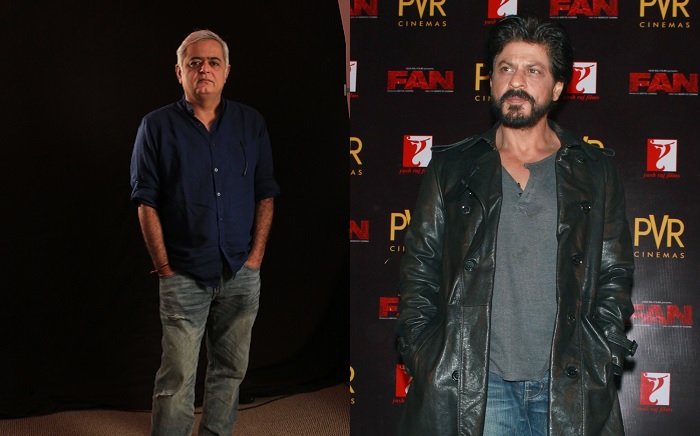 National Award winning director, Hansal Mehta, is currently gearing up for the release of Aligarh starring Manoj Bajpai and Rajkummar Rao. The film, which made rounds at different film festivals, is based on the life of professor Ramchandra Siras.
Mehta feels that Indian audience is now ready to accept little 'hatke' film like Aligarh. But at the same time, Mehta also thinks that directors in India are scared to approach superstars with a challenging script, fearing rejection.
"I think we have a preconceived notion that superstars will not be a part of a film like Aligarh. How many times have we had the courage to approach a superstar with such a script? I didn't approach any superstar with this script. Without approaching them, how can we say that they are hesitant to do such films? Did I approach Shah Rukh Khan? Did I go to Shah Rukh Khan? Very often when we talk to superstars and ask them why don't you do such films, they counter question us by saying, do you come to us with such scripts? So it is two way process."
Also Read: Aligarh: Manoj Bajpayee on why it should be a success at the Box-Office
The director also revealed that he was initially hesitant to approach Manoj Bajpayee. So casting director Mukesh Chhabra spoke to Bajpayee and convinced him.
"If I had gone to Rajkummar with a perception that I have written this script for Manoj Bajpai and hence he won't agree to be a part of this film, it would be wrong on my part. It is about breaking the barrier in our mind. I was quite apprehensive to approach even Manoj for this film as even he is quite a mainstream actor."
Also Read: Aligarh to release on 26 February. Manoj Bajpai says the film will change the way India thinks
The director also feels that a studio like Eros should make a lot of money with commercial blockbusters so that they get the confidence to back films like Aligarh.
"I think Eros should back more and more commercial films so that they get the courage to back more and more films like Aligarh."
Aligarh releases on 26 February 2016.