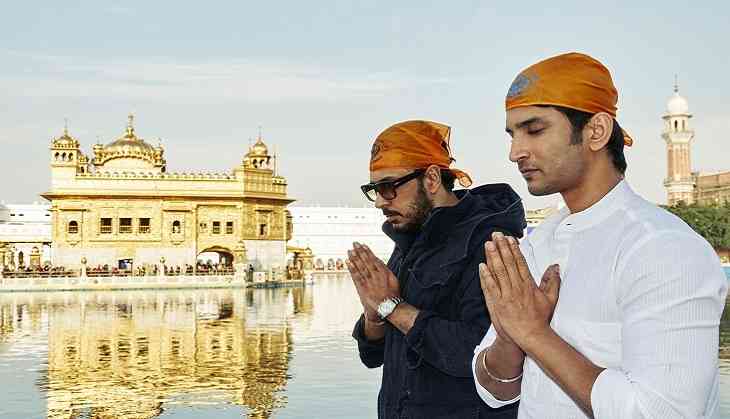 Bollywood actor Sushant Singh Rajput on Tuesday rubbished rumours that his upcoming film 'Raabta' is 'visually' inspired in parts by Hollywood blockbuster '300'.
At the launch of a new campaign, 'Behtar India' by NDTV and DHFL Pramerica Life Insurance, the actor who plays the lead in the romantic drama said, 'No it isn't inspired.'
Industry hearsay is that Dinesh Vijan's 'Raabta' that travels between two eras seeks inspiration from Hollywood fantasy war drama '300'.
'I do films because I love acting. You put me on stage and give me just Rs 500 I would love to act. Even if I can't do theatre I can gladly do short films. Acting is something else for me,' the 'Kai Po Che!' actor said about his passion for acting.
Brand ambassador, Sushant Singh Rajput also spoke about 'Behtar India' Campaign that aims at mobilising students, ordinary citizens and corporates to join a nationwide movement that focuses on health, hygiene, and environment.
'When you become a popular face and people start giving attention on what you say or do then it is important to do things that you are convinced with. That's why I am associated with this campaign. I think this is high time for all of us to understand how important it is,' he stated.
'Raabta' also stars Kriti Sanon in the lead role and it's scheduled to release on 9 June, 2017.
-IANS