Ami Sheth
| Updated on: 11 February 2017, 5:47 IST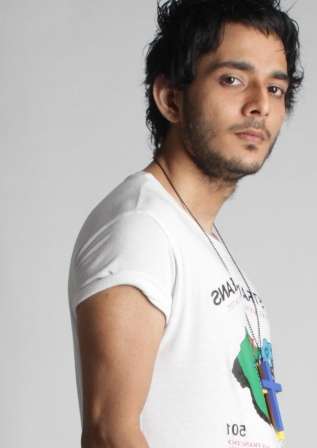 Your recent composed song 'Humma Humma' from Ok Jaanu has topped the charts but is also getting some mixed reviews... Comment?
I am not so worried about the mixed reviews because before making this song I was aware of the fact that some are going to appreciate and some are not. I have taken the negative comments in a positive way and the criticism is also right from their point of view. When the song came out we were very worried it would work or not but, there was a genuine intention in our mind if we are recreating a song it should compliment with the old track. We have kept it very simple and given a humble approach to the song, which is why it worked. The mixed reviews have helped us by making us little stronger and aware of a lot of things. Humma song is a trend setter people may not like it now but they may grove on this song soon.
Do you think Remo Fernandes' criticism for the new revised Humma song is valid?
He is definitely right because it's his area, obviously he will feel bad. When we had to choose a voice our first preference was Remo sir only but, due to the situation of the song and also the actor (Aditya Roy Kapur) was very young we thought of taking someone new. It's not a remix we have just recreated the song and it's a tribute from us to Remo as well as Rehman sir.. Remo will always be remembered as the Humma guy. It will always be his song.
Do you feel he criticised the new version because he was not offered this song?
May be he dgenuinely id not like it because whatever he has heard in his time had the funky elements that was missing in this track because we made it a point to not to use. He is thinking of the original song apart from the tune and theme. That must have been the reason he did not like the (new) track or he did not understood the intension behind the track. He has not seen the movie once he watches the movie then he will understand why the song is like that.
Did you have a word with Remo?
No I didn't have a word with him because I didn't even know that he had (sung the song) once I came to know I started speaking about his work.
Where you dissed by A.R. Rahman fans, as the original song was composed by him?
No, not at all. When the song got released it topped the Chennai's chart it was appreciated over there and then it started growing. His fans have loved the song also many people are adding me up on social media. It depends on the choices. People who have not liked it will soon start liking it as they will feel most of them like it and we are going out of space. Also whenever Rehman sir's song comes up people take time to understand and when they do it becomes immortal.
Was there any response from Rahman?
Rahman was the person for whom we took the flight to make him listen what we are doing in this song. IfWhen he gave a green signal then only we went ahead with the track. He was very happy and excited about how the fans will take it. Also he was positive about it and that was the biggest thing for us.
Any other song of A.R. Rahman you would like to revamp?
I want to collaborate with him if he composes a song , I would like to produce it. I love the songs of Sathiya and would definitely try to do something with the song Oh Humdum Soniyo Re.
Do you think Laila O Laila from Raees overshadowed the Humma song?
Whenever we make a song we make it a point to put in our genuine and honest inputs. You cannot put two songs in competition...both the songs are doing quiet good if you see the views. It's growing very fast and I had gone to few clubs where both the songs are played simultaneously. Laila one is a faster and Humma is a bit slower track - completely two different genres. We should be happy that when EDM songs are playing with that these two songs are also being played.
You are also composing songs for Badrinath Ki Dulhania...which again has the old song Tamma Tamma...do you fear that the same thing would happen again?
People will like it. When they hear it they will know how I have taken the song and made it into a dance track which is of a new age generation yet it has an authentic touch to it. It's really not a fast beat one. When we played it to Bappi da (LahIri) he appreciated and we made him to sing the track. His voice is very unique which complements the track. His voice will always stay young.
You are also working on Half Girlfriend and Munna Michael...share something about these films?
Both the films have different touch in the songs, one is romantic and the other is dance oriented. I got a chance to create a dance track in Munna Michael. Apart from these films I have signed many other films with a big banner.