Aamir Khan and Juhi Chawla became stars overnight post the unexpected success of Qayamat Se Qayamat Tak.
The film did not just ride on story that was relevant in the late 80's, but also had melodious music and the album has been termed as an all-time classic.
While promotions have become very important in today's film industry, very few know that Qayamat Se Qayamat Tak had one of the most innovative promotional campaigns in Bollywood history. Hoardings of the film were placed all across the country and the same was devoid of any photographs/pictures but had just one line: 'Who is Aamir Khan?... Ask the girl next door.'
Also Read: #FlashBack: Salman Khan-Sanjay Dutt starrer Dus was never completed. But what was it about?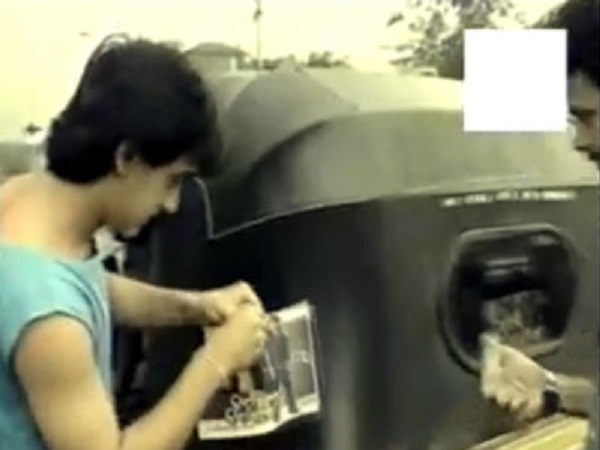 The teaser campaign was later on built up with posters featuring Aamir Khan. Apart from the regular hoardings, posters were stuck on auto rickshaws of Mumbai. And guess who was responsible for the same? It was none other than Aamir himself who decided to paste the posters himself on auto rickshaws in Mumbai.
Upon its release, the film emerged a huge hit and to boost the ticket sales further, the distributors of Mumbai came up with another innovative strategy. 'Buy eight or more tickets to the film and get a poster of Aamir Khan and Juhi Chawla absolutely free' was the strategy adopted by the distributors which helped the film to peak at the Box-Office.
Director Mansoor Khan had filmed two different endings for the film, one happy and one sad. While a section of his crew wanted a happy ending, others were okay with a sad ending. The director finally decided to go ahead with the sad ending and rest is history.
Also Read: #CatchFlashBack: When Tom Cruise and not Shah Rukh Khan was 'Raj' in DDLJ
Delhi Belly actor Imran Khan had played young Aamir Khan in the film.
Watch the song 'Papa Kehte Hai' from the film here: