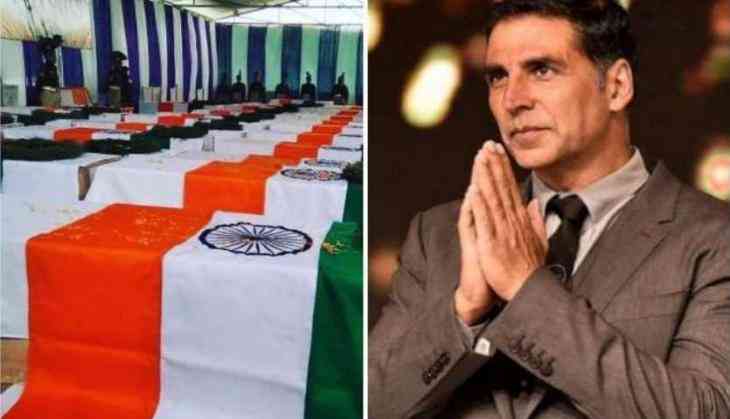 After over 40 soldiers martyred in Pulwama terror attack on Thursday, the whole country has stood together and extended their support to the family of those soldiers. The terror attack was carried out by Masood Azhar, the head of the Jaish-e-Mohammed, from the Pakistan Army Base Hospital.
Filmmakers, celebrities, businessmen, and every common people are holding the fire in their heart and want revenge against the attack. When the country's leading businessman Mukesh Ambani had extended his hand to help the martyrs, Amitabh Bachchan had announced to give Rs 5 lakh each to the families of all the martyrs.
Now, Akshay Kumar, who is known for his love for his country has come up with the master plan. And this plan is getting viral on social media. According to the message if the people follow Akshay's plan, then it will help the family of martyrs and will help to destroy terrorism.
According to the master plan of Khiladi Kumar "Pay only one rupee daily for the Indian Army. The Modi government has opened a bank account for the modernization of the Indian Army and the soldiers of the army who are injured in the war zone or martyr, in which every Indian can donate from its own scrutiny and it starts from 1 rupee to unlimited. This money will also be used to buy arms for the army. On the suggestion of people on Facebook, Twitter, WhatsApp, on today's situation, the Modi government finally decided to open the Army Welfare Fund Battle Casualty Fund Account in New Delhi Syndicate Bank.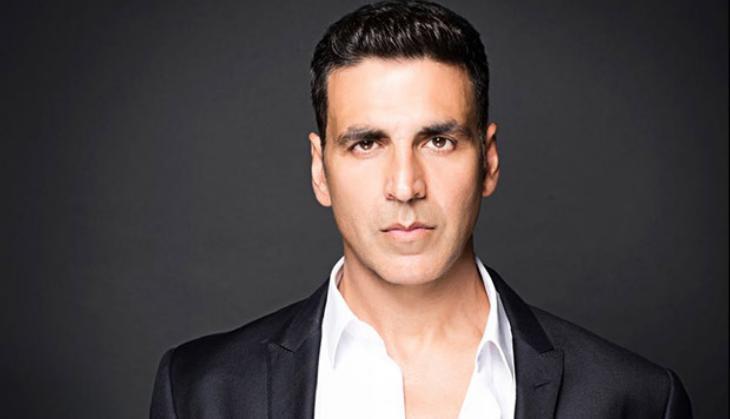 It further mentions that this is a master plan of Akshay Kumar and if is executed now nobody can stop India from becoming a powerful country. If 70% of India's 130 crore population pours only one rupee every day in this fund, then it will be 100 crores in one day and 30 days will be funded of 3000 crores, according to this, 36,000 crores in a year Funds will be created. 36 thousand crore is not even Pakistan's annual defense budget. We spend 100 or 500 rupees per day in the extravagant work, but if we give one rupee to the army, then indeed India will become powerful. "
However, "Catch News" does not confirm the authenticity of the message viral on social media and wants to tell you that if you want to help the martyrs, then you can give any money under the CRPF Wives Welfare Association. Meanwhile, before donating money, check the authenticity of any account or institution, because, in the name of financial help of the martyrs' families, a case of fraud has also surfaced.
Also read: Pulwama Attack: Salute! Badla actor Amitabh Bachchan's gesture towards families of martyrs' is winning hearts on internet