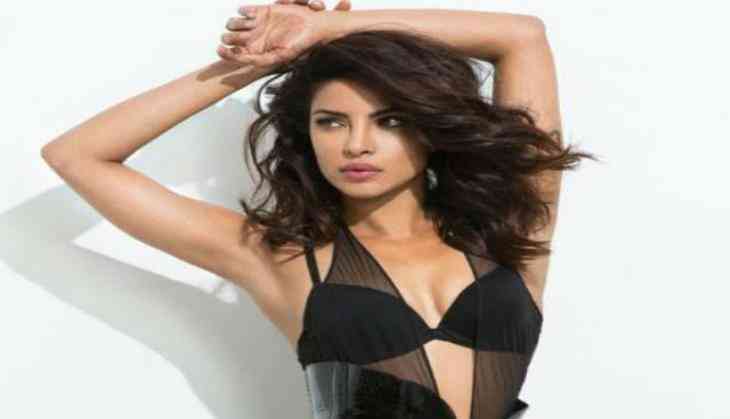 The global desi girl of India Priyanka Chopra once again landed herself in controversies after calling Sikkim a state "troubled by insurgency", not only this she also get trolled on social media for calling her film 'Pahuna', the first ever film produced from the region.
The Quantico fame during an interview at Toronto International Film Festival (TIFF) said, "Sikkim is a small state from Northeast India. It is an insurgency affected place. It never had a film industry. Never before anyone has made a film from Sikkim. Our film is the first movie to be made in this region. This film is based on the story of two kids who get separated from their parents while fleeing the Maoist agitation from Nepal to Sikkim. The entire cast and many of the technicians are from Sikkim. It is a take on the refugee crisis from the eye of two kids."
Although, it is true that there is no full-fledged film industry in Sikkim but Priyanka Chopra's film Pahuna is definitely not the first film to come from the reign.
Ms. Chopra's statement certainly made Sikkimese angry asPriyanka Chopra is also the brand ambassador of Assam and here is the proof:
OMG ~ That's so SAD ~ Probably the reel life #MaryKom mistook #Sikkim for #Manipur ---

— Karma Bhutia (@iambhutia) September 13, 2017
@priyankachopra don't u dare scream discrimination when a white person calls u brown! You dense, ignorant imbecile! Leave #Sikkim alone!

— Shiori 栞 (@Avvan23) September 13, 2017
I strongly condemn the statements of @priyankachopra against #Sikkim.
Shame on you #PriyankaChopra

— SunCha KurumBang (@SunchaKurumbang) September 14, 2017
She's speaking on a global stage she should atleast get her facts straight. It's casts a wrong idea for people who've never been to Sikkim.

— Yanki Doma (@yaaankidoo) September 14, 2017