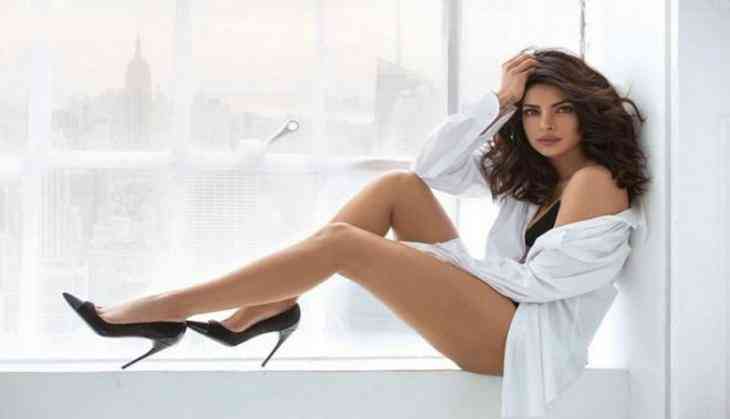 The Bollywood superstar Priyanka Chopra had made herself known among Hollywood ladies. Priyanka Chopra is also the Goodwill Ambassador for UNICEF. It seems PeeCee is looking towards global dominance.
Priyanka Chopra is among one of those actresses who always keeps her fans updated with her social media accounts. Recently, Priyanka Chopra has shared a video on her Instagram account in which she was seen rapping.
Priyanka Shared the video on social media and wrote, "So NBD just throwing my first pitch with @annefulenwider and the most incredible achiever's at AT&T Park (home of the San Francisco Giants) while attending the Marie Claire Power Trip dinner. #sanfrancisco love the slo mo sound! @balmain @marieclairemag (sic)."
Not only that, Priyanka also shared a video in which she was seen entering the stadium and captioned it "Somehow wearing a @balmain tutu makes everything better @marieclairemag #powertrip #sanfrancisco #atntpark #homeofthegiants @daya #sitstilllookpretty🎶✌ (sic)."
Priyanka also shared one more video on her social media account and wrote, "Pre party madness with my @badassboz and @anjula_acharia #throwback @lilkimthequeenbee @lilcease cause he's got a different girl everyday of the week!! Sooo #shalliproceedyesindeed #Repost @badassboz (@get_repost) ・・・ What happens in the hotel room while we wait to head to dinner for the @marieclairemag Power Trip? @priyankachopra @anjula_acharia and I throwback and tell it how it really is!! 🙋🏿🙋🏻🙋🏻 (s/o @lilkimthequeenbee @lilcease 🎶) #shalliproceed #yesindeed (sic)."
On work-front Priyanka Chopra will be next seen in Rakesh Sharma's biopic along with Aamir Khan.