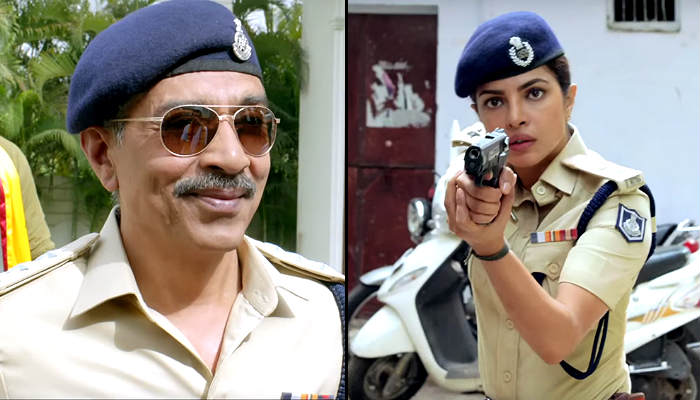 The official trailer of filmmaker Prakash Jha's Jai Gangaajal, featuring Priyanka Chopra, has been released. The film, which is set in a fierce rural political background, has Chopra playing a tough cop. Her character doesn't shout or abuse; yet she leaves no doubt that she is a powerful cop.
Also read: How is Priyanka Chopra's character in Jai Gangaajal like? She explains.
Watch the trailer here:
Apart from Priyanka Chopra as SP Abha Mathur, Jai Gangaajal also stars director Prakash Jha in a pivotal character. The film, however, seems to be Priyanka Chopra's film through and through. Talking about Jha's Bollywood debut with Jai Gangaajal at the trailer launch event, Priyanka said:
"As a co-star I got an ability to pull his leg because I am his senior in acting."
Heavy dialogues, patriotism, conspiracies and action fill the rest of the storyline. Written and directed by Prakash Jha, Jai Gangaajal is slated for release on 4th March 2016. It has been produced by Prakash Jha Productions, Play Entertainment and co-produced by Milind Dabke.