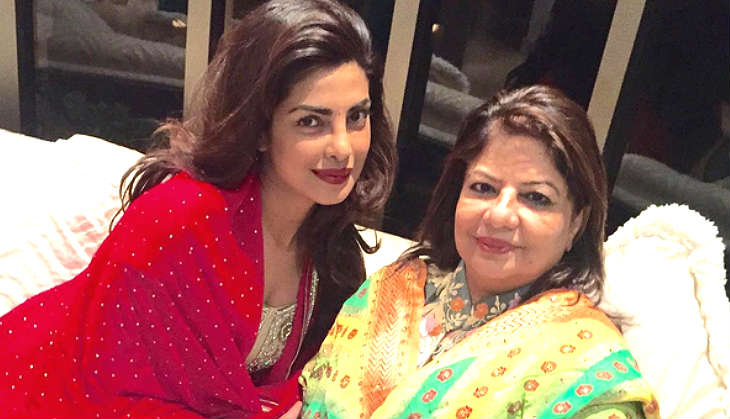 So she has everything. Name, fame, money, fan following and global status. She has earned every bit of it. However, Padma Shri Priyanka Chopra's accomplishments are not enough for a certain section of society. A section that continues to think that something is still missing.
May be that's why a leading daily didn't think twice before asking PC's mother, Madhu Chopra, about her daughter's marriage plans.
Mom Chopra of course answered with much grace and aplomb. She replied:
"Today, I see many marriages are falling apart. People don't have the tolerance to give each other and their relationship so much time and to see it nurture. So when Priyanka reaches that stage when she has the time to nurture her relationship and give it the attention it needs and demands, she will get married. It's not like you have reached a certain age and now it is time to get married. That's a wrong basis for marriage."
Way to go, Madhu Chopra!
-- quote from Indian Express