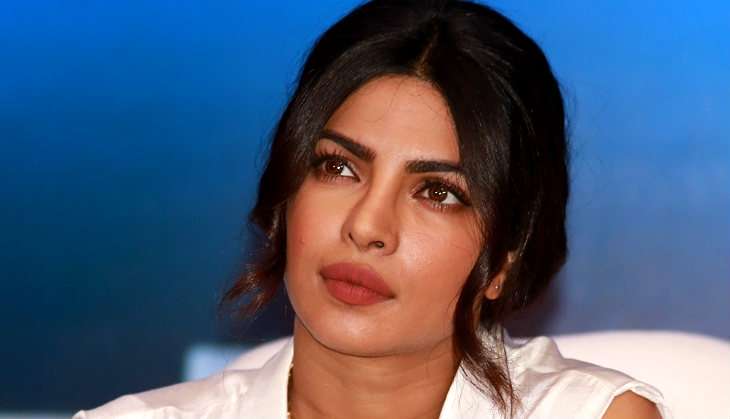 Priyanka Chopra is having an amazing year. Besides winning awards for Bajirao Mastaani in India, she is making giant strides in the West - not only is her popular American TV show Quantico now in its second season, she has also bagged a major role as the antagonist in a big budget mainstream film like Baywatch.
The actress knows when to count her blessings. She sighs:
"I have had an amazing acceptance in America. People have been incredibly welcoming to me -- whether it's the film industry, the press, media or the audience. Every airport I go to (that's the only place I get to go outside; my exposure to the world is the airport), I get so many people calling me and saying, 'Alex (her name in Quantico), we love the show.' They speak to me no matter which country I go to. It has been an incredible experience."
Yet Priyanka also feels that "it's just the beginning" not only for herself but for Indian talent as a whole. The actress says, "I truly believe that everything that has happened to me, all of it, is just about one or maybe two percent of the respect Indian actors deserve in the world. We have always been boxed into thinking that we can do only certain things, but we are worth so much more. I want to be able to open up gateways for Indian talent. They should get opportunities by coming there and I hope they are even more successful than I am."
Pragmatic as ever, Priyanka acknowledges that "it's going to take time" but she is optimistic about the future ... just don't ask her what shape it has. Priyanka laughs, "I am not someone who has ever planned my career; I am very instinctive. I consider myself as an artist, not an actor. So whenever opportunity comes my way, I take it on if I like it. So I don't know what is next ... I know it will be something within creativity. But, if you think I surprise you, I surprise myself also!"
-- Sourced from Ami Sheth, Bollywood News Service