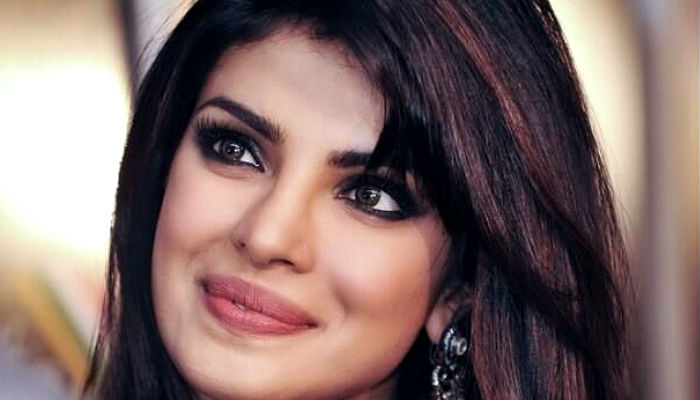 Her career trajectory is making news in India constantly. And now, Bollywood actor Priyanka Chopra, who is basking in the glory of her career choices, just can't just stop thinking about the upcoming Oscars. The Quantico star will be one of the presenters at the prestigious awards this year.
In an interview with Pinkvilla, Priyanka opened up about her career milestones and how she balances projects in Bollywood and Hollywood. Here are the excerpts:
On being more inclined towards Hollywood:
I have never claimed that I would do only Hollywood. I go wherever my work takes me, it doesn't matter which part of the world it is. I am an artist and I am only true to my art. I speak English and Hindi. Today I am in America, tomorrow I can be somewhere else (laughs). I am not binding myself by borders and the world has become too small now.

Actors should be cast on their merit and how they do their job and not for how they look or come from. That is how I see myself. I am an Indian actor first. Whatever I have learnt is from the Hindi film industry first. I have been trained well enough to go anywhere in the world and know my job.
On family's reaction on Oscars:
My mom has been sitting with me because since the beginning of the month something or the other has been happening. First there was PCA, then the award for Bajirao Mastani, then me going for SAGS and then there was Padma Shri, so something kept happening.

She was supposed to go back to India but she ended up staying with me because it is a very exciting time right now to accumulate a lot of love not just in India but also in a country where I am completely new. As an actor, for me, it seems like I am being validated and I am probably doing right. I am getting encouragement to do what I am doing and that I should continue to do so.
On upcoming projects:
I am talking to a few film here and a few film back home. I cannot commit to anything right now. My scheduling is such a nightmare. My teams in India and here are working hard to manage the films which I can do. Will announce once things are final.
On her Oscars red-carpet appearance:
I don't know yet but I am going as an actor from Quantico. But there are few Indian designers and Western designers who are making clothes for me. We have about a month so I don't know what it would be. It is a BIG hunt for the perfect dress across the world right now (laughs) and my team of stylists are on it right now. It will be exciting now.