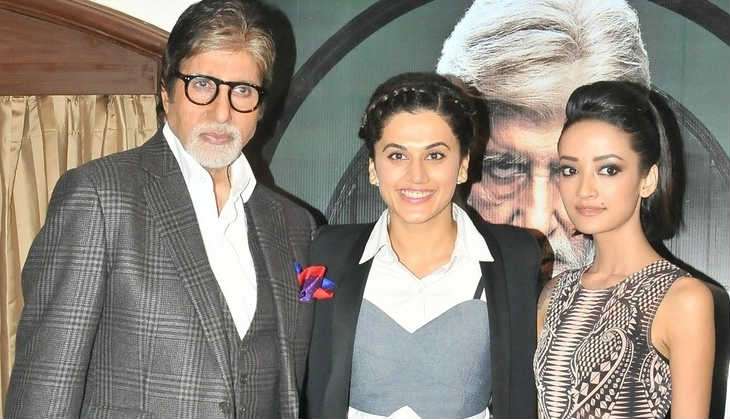 At 74, Amitabh Bachchan continues to challenge himself as an actor and pits himself against younger talents. In his latest film, Pink, he has been cast alongside a slew of youngsters -- three young actresses and a budding new villain. The megastar generously states that not only does he enjoy working with the younger bunch but also learns from them.
Amitabh states, "Taapsee (Pannu), Andrea (Tariang), Kirti (Kulhari), Angad (Bedi) and all the other boys that I have worked with in Pink are just phenomenal. Apart from the film's content, the other thing that really attracted me to it are the performances of the young artists. Those are the characters and the artists you will notice; they have all done exceptionally well."
The ability to keep in step with the times has been the hallmark of Amitabh's 47-year- old career and he still evinces a keen interest in learning. He says, "I feel this young generation, who I have had the fortune to work with, has been an amazing learning graph for me. It is wonderful to be in their company, to be able to learn something from them and perhaps use it in my next film."
-- Sourced from Anita Britto, Bollywood News Service