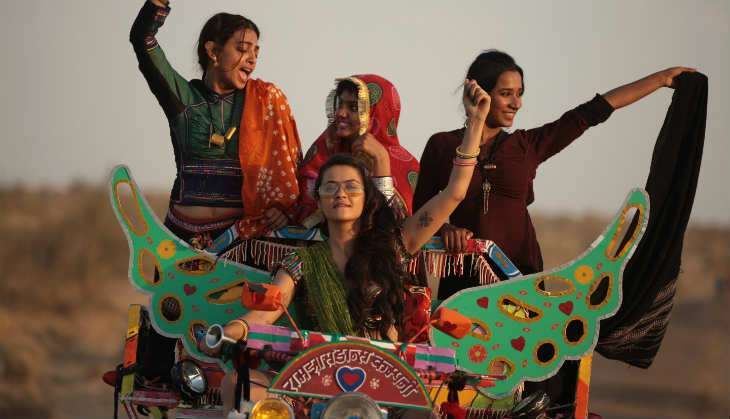 The trailer of Parched is out and is earning rave reviews. The film, which is being presented by Ajay Devgn in India, has already received acclaim at various international film festivals.
Directed by Leena Yadav, Parched narrates the story of four women -- Rani, Lajjo, Janki and Bijli, in a conservative society, set in Ujhaas, Gujarat. How they discover their vibrancy, seek freedom and learn to live is what the story is about.
Parched is yet another example of a cinematic take on sensitive societal issues -- marital rape, gender discrimination and child marriage.
The trailer is hard hitting and intense. Watch it here:
With its thought provoking trailer video, Parched has already made its way in the minds of the audience. Featuring Radhika Apte, Surveen Chawla, Tannishtha Chatterjee and Lehar Khan, the film is set for release in India on 23 September.