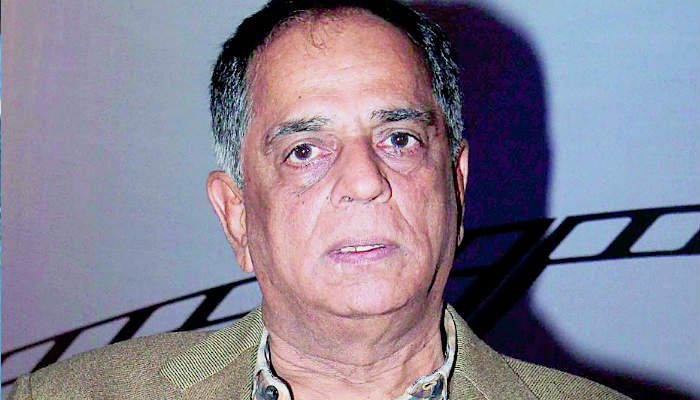 Reports of Pahlaj Nihalani being fired from his post as chief of the Indian Censor Board have been doing the rounds for the last few days.
Mid-Day reported that the Information & Broadcasting Ministry has been trying to take a decision on Nihalani for a while now. According to the report, the I&B ministry finalised the decision after watching a recent interview by Nihalani on a news channel.
While the major reason behind the sacking is said to be Nihalani's video - titled Mera Desh Hai Mahan - where he has glorified Prime Minister Narendra Modi, other factors too may have contributed to the decision.
Among Nihalani's recent goofups are his admission to never having watched a single scene of the new James Bond film Spectre, despite having ordered that the kissing scenes in the film be cut by 50%. He was severely ridiculed for the same.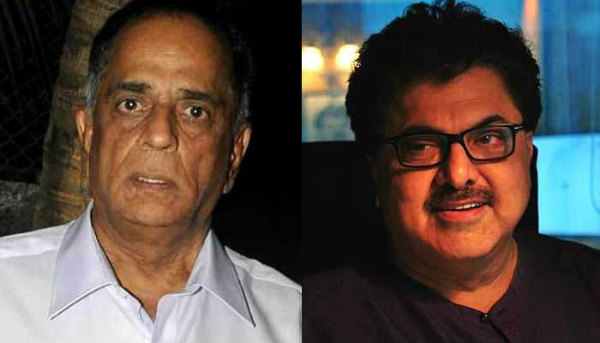 Catch contacted Nihalani and asked him to comment on reports that he might be sacked.
"There's no communication regarding this. I don't know anything about the confirmation. I am not aware about the news. I can't comment on anything," he said.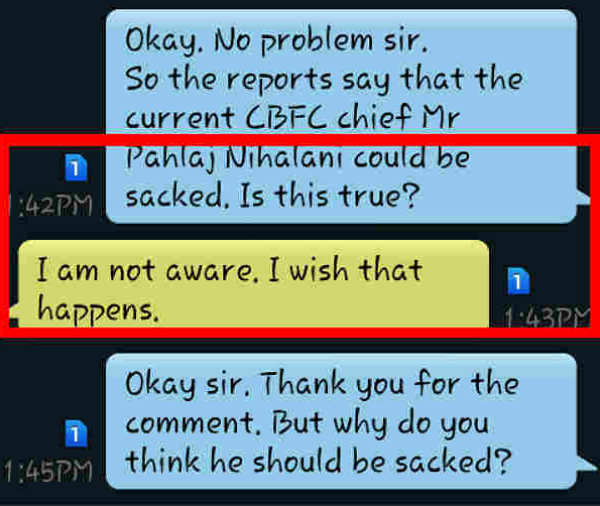 He also asked us not to contact him and told us to enquire from our own sources to confirm the accuracy of the news.
Earlier, we reached out to Censor Board member Ashoke Pandit. His response:
"I am not aware (of the sacking). I wish that happens."
Also read: Over texts: Ashoke Pandit would be happy to see Censor Board chief Pahlaj Nihalani sacked
Watch this space for updates.