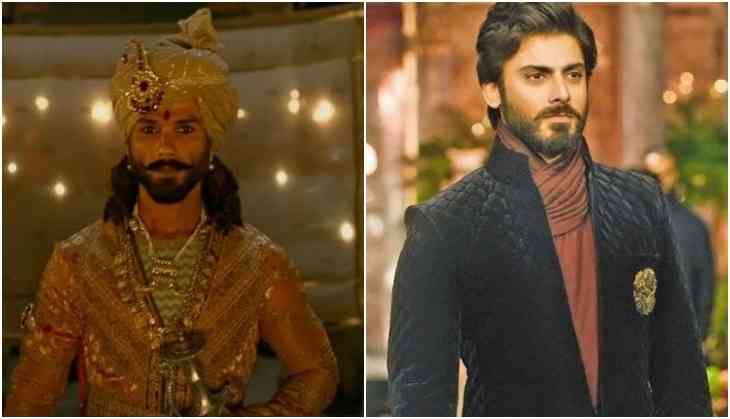 Padmavati: Not Shahid Kapoor, Fawad Khan almost started the shooting as Maharawal Ratan Singh in Bhansali film
Fawad Khan is considered as one of the sexist actors in the film industry, and his looks show that he is no lesser than a Nawab. Fawad Khan is celebrating his 36th birthday today and here we have brought you an interesting fact about the popular actor.
It is known that Sanjay Leela Bhansali's film Padmavati is making headlines for its controversy regarding Rajput Karni Sena. Well, the film is not in a good space currently as it is not clear that the film will get a proper release or not. The star cast of the film, Ranveer Singh, Deepika Padukone, and Shahid Kapoor seem to be in trouble because they have invested a big amount of time to this project.
Today, on the occasion of Fawad Khan's birthday, we have a surprising fact for his fans. Actually, Fawad Khan was supposed to star in Bhansali's film Padmavati and he was considered for the role of Maharawal Ratan Singh. But things didn't go as planned when the IMPPA banned the Pakistani artists in the Bollywood films.
Fawad Khan even started the preparations for his role in the film, and Bhansali had to take his decision of casting Fawad Khan in the film back. Actually, when Shah Rukh denied working in the film, then Bhansali approached Fawad Khan and Fawad was very keen to have this kind of role after his 'gay' character in Kapoor & Sons.
Also Read - Fawad Khan Birthday Special: A superhit 'Khan' gave back to back 3 hits, but his career met an abrupt end
But the fate didn't go in the favour of Fawad Khan and he had to leave India, then Bhansali signed Shahid Kapoor for Padmavati.