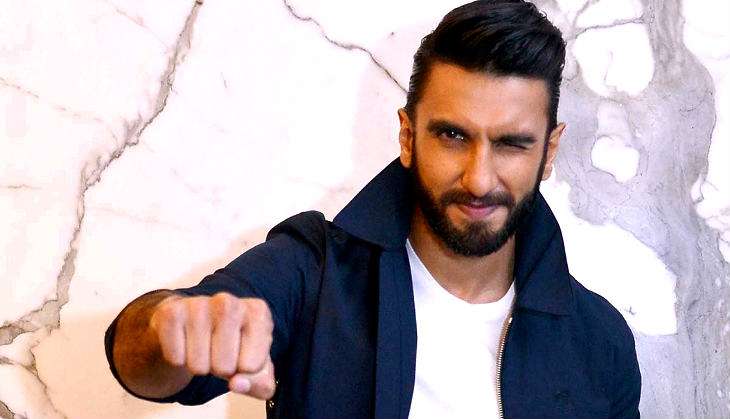 Bollywood actor Ranveer Singh, who is the brand ambassador for an instant noodles company, launched a promotional short film directed by Rohit Shetty at an event in Mumbai recently.
With ample speculation about his upcoming film, Padmavati, directed by Sanjay Leela Bhansali, the actor was asked to clear the air about the same. However, strangely enough, not only did the Befikre actor choose not to acknowledge the question, he later went on to virtually laugh off the film's existence, in a manner of speaking.
"Kiski? (yeh jo aapne dekha woh bahut acchi picture hai, bahut badi blockbuster hai, (What? The movie you watched now is very good and a big blockbuster," said Ranveer, reacting to the question on Padmavati, but actually talking about the promotional film which had just been aired.
Also read: Has Hrithik Roshan replaced Ranveer Singh in Sanjay Leela Bhansali's Padmavati?
We have a few questions Ranveer and his team might like to answer:
1. While we know there are a few contractual obligations where the actor has to speak about the brand he is endorsing, there surely are better ways to avoid a particular question. Like 'no comments' or 'let's stick to the event-related questions'. Why didn't Ranveer choose to pick any one of these?
2. The cast of Padmavati is the talk of town currently, a question about the film was obvious. Perhaps even expected. Ranveer is no newbie and has been a part of such media events and interactions. When your forthcoming film is already making waves for a variety of reasons, be prepared about how to handle questions on it, maybe?
3. When reporters are 'invited' to cover a particular event highlighting that a certain actor will be present, do you really want to just laugh off a question? At the end of it, it IS details of your film that a journalist wants to get across to readers. Who, incidentally, also comprise your fan base.
4. Ranveer Singh is known for being an actor first, and then the brand ambassador for a brand of noodles. Aren't questions related to his upcoming films or acting per se the most obvious ones to ask?
Also read: Video: Deepika Padukone walks off when asked about engagement to Ranveer Singh. But how did he react?
Padmavati, directed by Sanjay Leela Bhansali is expected to go on floors by September 2016.