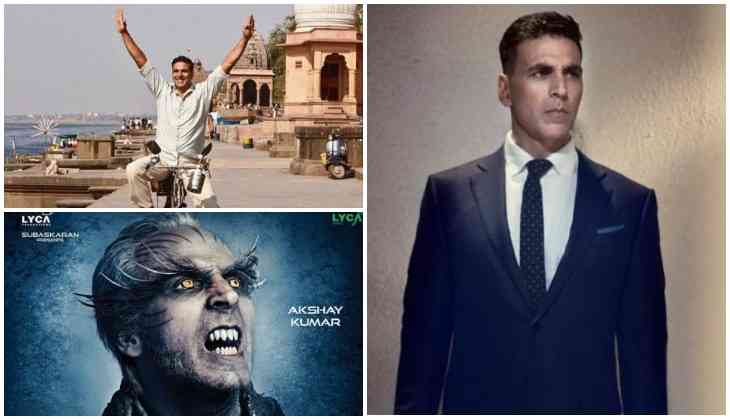 Padman vs 2.0: Dear Akshay Kumar! How a star can get confused when it comes to releasing 2 films on same date?
Since the release date of Akshay Kumar's upcoming film, Padman has come out, the confusion between the release date of his two films Padman and 2.0 are in the discussions. Earlier, there were reports that both the films will release on the same day but now Akshay Kumar again has put everyone in confusion.
In a recent media interaction, Akshay Kumar has said that only Lyca will decide which film will release on Republic Day 2018. Actually, Lyca is the production house of 2.0 and they already have booked the release date of Republic Day 2018 for the film. When Akshay announced that his film Padman is also going to hit the screens on the same date, it was being said that this is going to be one of the biggest clashes at the box office.
Now once again Akshay Kumar has left everyone in confusion, actually it is quite difficult to understand that how Akshay Kumar is not sure about the release date of his another film 2.0. As he is also playing leading role in the film. It looks like that Akshay Kumar is not much sure about the release date of 2.0 that has created a lot of buzz.
Let me tell you that Akshay Kumar is playing the leading villain in Rajinikanth starring film 2.0 that is a sequel to 2010 released film Robot. On the other hand, he is going to be seen in a social message oriented film Padman starring opposite Radhika Apte and Sonam Kapoor.