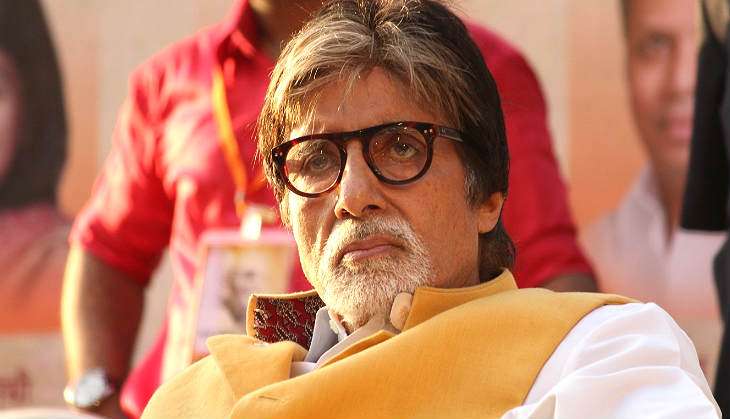 In the fickle sphere of fame, today's peacock may just be tomorrow's feather duster. Not Amitabh Bachchan. He has fought the tides of time... And prevailed. At 74, the dependable actor is not only in the thick of work, but he is also at his peak as an artiste! Audiences are currently thronging theatres to see Pink, in which Bachchan dominates the proceedings, especially the second half, as a retired lawyer returning to court after a hiatus, handicapped by a bipolar disorder but abetted by a sharp brain and ingrained beliefs.
The supernova of the seventies and the eighties, Bachchan defies categorization today. He is unique. Dharmendra, Vinod Khanna, Mithun Chakraborty have more or less passed on the baton, but he continues to be relevant. Unshackled from the need to shoulder a mega-budget film financially, or to remain in the rat race, he has experimented daringly with his roles. And in the past seven years, post 65, Bachchan has added many feathers to his crowded cap.
For Paa (2009), he won his third National Film Award for Best Actor, not to forget his fifth Filmfare Best Actor Award. As a 12-year-old Auro - Amitabh was 67 then - he played a boy who looks almost five times older because of a rare genetic disorder, progeria. His real-life son Abhishek Bachchan essayed the role of his father in the film... And Bachchan made it all believable. The actor invested his role with humour and evoked empathy.
Modest as always, he attributed his achievement to other factors. He averred, "90% of the performance was due to the make-up, it converts you. You start walking and behaving in that way. After putting on the make-up, it was like talking in a tunnel. My nose, my ears were all shut, and the make-up was hanging on me. My voice resounded in my head. And we had these special dentures to change my voice." Most others actors would have been bogged down by the enormity of the task on hand, but Amitabh's attitude was straightforward. He said, "As actors, we need to be challenged every day."
Six years later, at the age of 72, Amitabh Bachchan top-lined Piku in which he played a hilariously cantankerous father who was obsessed with his constipation problems. Though the film also dealt with complex father-daughter and caretaker-caregiver issues, Amitabh quipped that the lesson he had learnt from the film is simple: "Pet saaf rehna chahiye!" His impersonation of a Bengali struck a chord - the association with his Bengali wife Jaya and his pre-stardom stay in Kolkata probably paid rich dividends. He hit the awards jackpot once again and bagged the National Award for Best Actor for his performance.
Today, at 74, Amitabh Bachchan continues to add to his outstanding oeuvre as an actor. In his latest film Pink, he has been cast alongside a slew of youngsters -- three young actresses (Taapsee, Kirti, Andrea) and a budding new villain (Angad Bedi). The megastar generously states that not only does he enjoy working with the young he also learns from them. Amitabh states, "Besides the film's content, the other thing that really attracted me to the film is the performances of the young artistes. Taapsee, Andrea, Kirti, Angad and all the other boys that I have worked with in Pink are just phenomenal."
This is particularly magnanimous of him to say because he must have held the young blood in thrall, just like he did the audience. He delivers the film's forceful dialogue written by Ritesh Shah with flourish and gravitas and makes a strong case for women's need to be heard when they say "no". Characteristically, he gives the lion's share of the credit for the success of Pink to the writer and director. But there is no denying that most writers and directors are enthused to give their best when it's a Bachchan film because he inspires them.
Amitabh Bachchan is the rare actor-grandfather who has remained relevant whether in the film, TV or ad commercial world. 16 years past the acceptable retirement age of 58, Bachchan is still keen to put on the grease paint and practice his art. Most importantly, the audience still relates to him as an actor. And that bond remains the bedrock of the Bachchan phenomenon.
--Sourced from Dinesh Raheja, Editor, Bollywood News Service