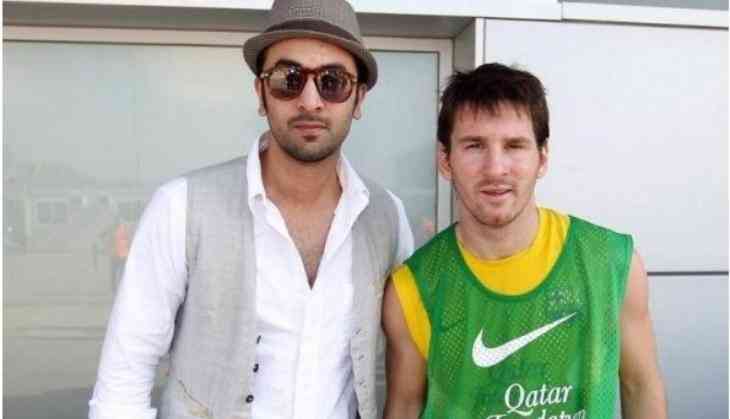 Bollywood superstar Ranbir Kapoor recently celebrated his 36th birthday on 28th September and it is very famous that Ranbir Kapoor is very fond of sports football. Even whenever he gets break from the work and other things we can see him on the football field with co-actors playing friendly games.
Ranbir Kapoor is a die-hard fan of Lionel Messi and we have heard some stories about how Ranbir has made Messi as his idol. Now, what will be the more special then getting a present from the idol on his birthday! Yes, this is true Bollywood superstar Ranbir Kapoor got a special gift from legendary player Messi on his birthday.
According to a report, Ranbir Kapoor received a football jersey specially signed by FC Barcelona Football star Messi. Ranbir Kapoor several times has said if he would have not become an actor he was surely a football player playing for his nation.
Ranbir is so excited about this special gift and we can see him wearing the jersey and cap on head. However, today is very saddened day for Rockstar actor he lost his grandmother and Raj Kapoor's wife Krishna Raj Kapoor. She died due to cardiac arrest at the age of 87.