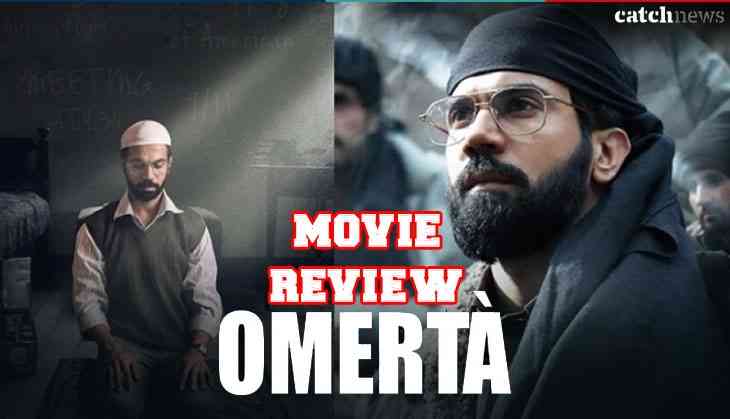 Omerta Movie Review - Hansal Mehta is very known filmmaker and he mostly picked serious issues to narrate on the silver screen. In the recent from Shahid to Aligarh his all three films much appreciated, in Shahid he narrated the story lawyer Shahid Azmi and this time he has decided to come with another story of terrorist Ahmed Omar Saeed Sheikh.
Movie Name - Omerta
Star Cast - Rajkummar Rao, Timothy Ryan Hickernell, Kallirroi Tziafeta, Happy Ranajit
Director - Hansal Mehta
Producer - Nahid Khan
Music - Ishaan Chhabra
Genre - Crime Drama
Critics Rating - 2 stars
STORY
The film is a biopic on terrorist Omar Saeed Sheikh, the film starts with how Omar plans a kidnapping of four foreigners but failed when Police arrests him in Paharganj, Delhi in 1994. Then Omar was sent to Tihar jail and his journey of being a terrorist starts. Omar who lives in London got affected by the attacks happening all over the world on Muslim. In this tight situation, Omar meets an organization who mainly connected terrorist organizations like Jaish-e-Mohammed, Al-Qaeda and others.
Then it has shown how Omar was connected with every terrorist activity in India from Kandahar incident to 26/11 Mumbai attack.
DIRECTION
Omerta Movie Review
If we will say that no one understands terrorists better than Hansal Mehta that it will not be wrong. His film Shahid had just some glimpse of terrorist training and terrorist activities. But this time Hansal Mehta has gone totally deep and it is horrible sometimes. My question to the filmmaker is why this film is even needed? Is there no story left for our heroes that we have started making films on terrorists.
What was Hansal Mehta trying to do? glorify the terrorist Omar or to tell the people that how a man becomes terrorist and become a most ruthless person in the world. Why terrorist like Omar is getting space in our films.
PERFORMANCES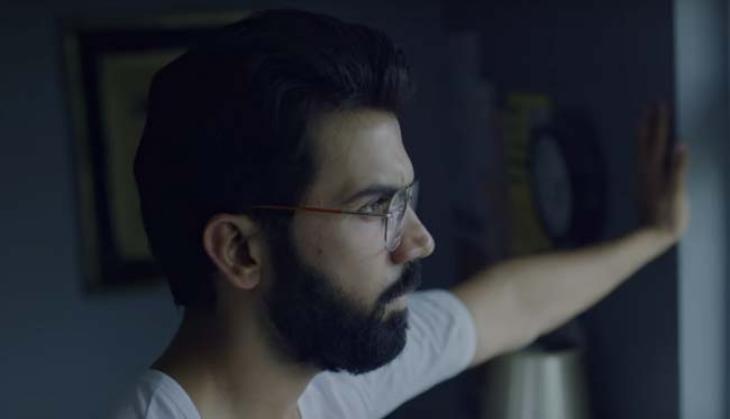 Omerta Movie Review
Rajkummar Rao plays the lead role of terrorist Omar and he has just nailed it. What should I say about him you will hate him while watching the film. There are some moments when you will forget that Rajkummar, not a terrorist. Since its first frame, Rajkummar Rao has just gone under the skin of Omar. From his marriage celebration to the cutting the throat of journalist Daniel Pearl every scene just gives you connectivity. I would say if there is anything that is good in the film is Rajkummar Rao's performance.
Timothy Ryan Hickernell played the role of journalist Daniel Pearl and he has a short role but the turning point of the film. Daniel also was seen good and there is one scene when Omar forces Daniel to scare from him but he refuses, what a performance Timothy.
MUSIC
The film has no songs as it just works with background score, however, you will get some beats in the Qawali of Omar's marriage scene.
VERDICT
Not needed surely not needed, it is like a documentary of terrorist Omar and please don't waste your money to see a glorification of a terrorist.
Also Read - 102 Not Out Movie Review: Father and son relationship that 'I Hope You Understand'