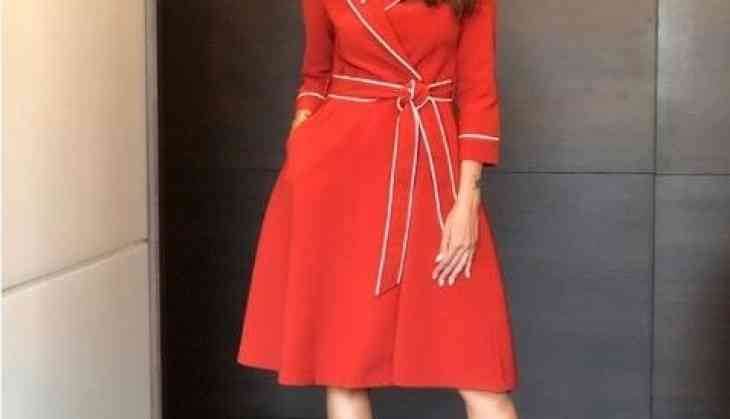 Shilpa Shetty, the Bollywood actress who is famous for her shape and figure. As after getting pregnant, generally, women get healthy and spends their most of the time for their family. Therefore, they won't be able to give time to their health.
But, Shilpa's transformation after her pregnancy is not less than an inspiration for all women. Her trainer, Vinod Channa told about how Shilpa Shetty regained her shape and size post-pregnancy.
Know about Shilpa training:
As per the Shilpa trainer, ' Earlier, Shilpa had increased her weight to 32 kg during her pregnancy. At the same time, she had complained of pain n neck, lower back and knees. But the result of her post-pregnancy was seeing on her by getting chubby. That's why Shilpa was suffered from some troubles and later, her trainer help her in shaping her body by controlling her weight.'
Vinod further told that ' he gives the training of lower back workout, which would help in making her flexible and strong. For knees muscles, they work on the inner thigh, outer thigh, gluteus and transverse oblique. By doing these exercises, it helps in removing the fat from the knees and lower back without harming the muscles and joints.
Besides this, Vinod and Shilpa inspired by Yoga have performed inspired exercises and animal flow exercises. These exercises will help in supporting the body posture and also in body movements. Along with this, these exercises also help in joint pain relief after pregnancy.
After this, they had also done some bodyweight training and core exercises that Shilpa had never done before. Because of functional training, yoga and other exercises, help in reducing Shilpa weight to 32kg within 3.5 months.
You can see this Shilpa's amazing transformation in the Nach Baliye's Season 1 first and the last episode. So, if you're willpower is strong then no one can stop you from doing anything.