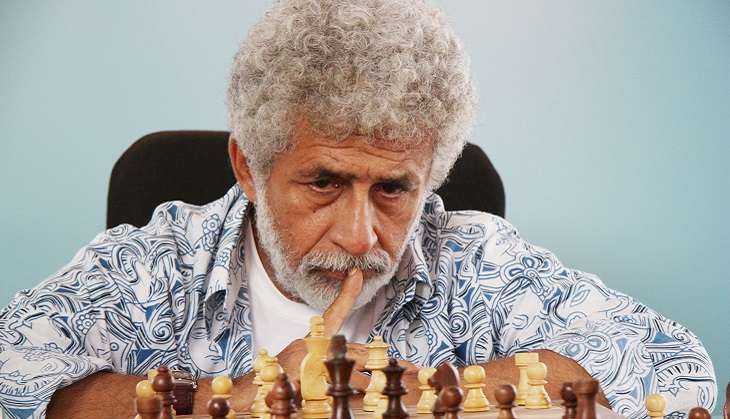 Making a mark in Bollywood is no small feat if you are an aspiring star with no backing. It takes a legend like Naseeruddin Shah to be able to sustain a 40-year-long, successful career in a volatile, cutthroat film industry like Bollywood.
Over the years, Naseeruddin Shah, who broke into Bollywood with Nishant (1975), has managed to effortlessly juggle between commercial and realistic cinema.
Shah's survival strategy for Bollywood is simple. Besides consistently impressing viewers with his performances in critically-acclaimed films like Waiting, Finding Fanny, The Coffin Maker, The Blueberry Hunt and The Girl in Yellow Boots, Shah has also signed a few obnoxious films like Jackpot, Maximum, Sona Spa, Dirty Politics and Teraa Suroor. Why? For money of course.
Shah makes no qualms about it when he signs on for a film motivated solely by the paycheck that the makers offer him. "I signed a film like Jackpot only because they agreed to pay a lot of money. I was never impressed by the script," he had once said. How many other Bollywood actors can you think of who would be as quick to accept this fact?
"While some films are made in difficult situations and with small budgets, others have a lot of money invested in them. I have been part of both kinds of films from the beginning of my career. While I do some of them, keeping in mind the kind of money being offered to me - just like everyone is working for money - I also feel a certain responsibility, to be part of movies that are not based on any formula, and are original," Shah had recently said.
As the legendary actor turns 66, here's wishing him lot of success in the coming few years.