Ami Sheth
| Updated on: 27 February 2017, 15:26 IST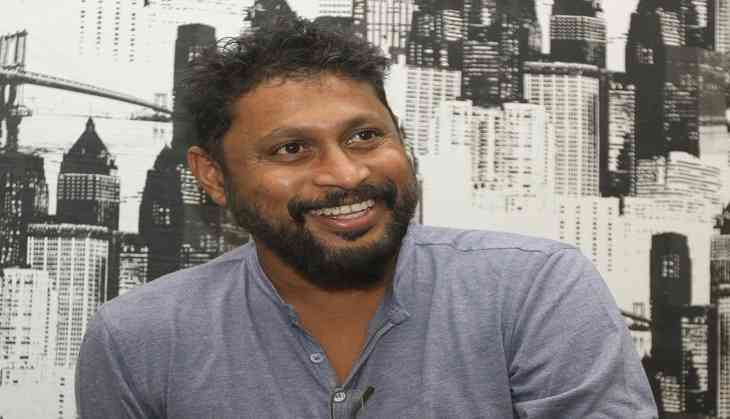 Shoojit Sircar (File Pic)
After making films like Vicky Donor, Piku, and Pink filmmaker Shoojit Sircar, talks about his first short film dealing with the pressure that parents put on children...

You recently made a short film on pressure on students; do you think the parents need to be more sensitive?
No I won't say that it's totally upon the parents, they do love their children. They want everything good for their child but this pressure comes unknowingly from the society. Unknowingly they do some things that are unnatural to a child. This one short film is not a solution. Everybody needs to recognise this and engage in this conversation. The world has become so competitive, then where do we draw the line? I feel when there is no pressure, the performance is better. Individual parent and child has to find what works best for them. This is a menacing issue that is hurting the society.
Do you feel the same kind of pressure as a filmmaker now that people have started expecting both commerce and content from your films?
I think that's a healthy pressure. I don't take the pressure on myself and of the monetary part for eg:- I very hardly market my films. My films get marketed automatically, because I put the trailer and believe in a trailer and I feel that should do the job. If you have a right content and are confident about your product; it automatically starts connecting with the audience. But, sometimes the industry thinks differently when the content or the product is bad, it is marketed more. Hence, the audience knows how to take it.

While making films of these issues have you been worried about the audience reacting negatively to it?
Yes all the films I think. I never thought Vicky Donor is going to work. I never thought parents will go and watch the film, I had just expected youngsters will watch it due to Ayushmann. I had even thought that I would get an 'A' certificate but my confidence went up when they (censor board) saw and felt it is important for our society. It became a revolution at that time. For Piku I thought who would like to watch a film on constipation and the same was with Pink where everyone thought it's again a film on women empowerment, but it wasn't. It was more about the bond of three girls and how they faced the world. I didn't want to educate people, just thought to make an engaging film. Obviously, people may like or not but I I would like to do films with the kind of sensibilities in the world I belong to, and I have seen.

Your recently produced film Runningshaadi didn't work at the box-office...
For me it depends on how the film is, it had also delayed once. I don't have any grievances because I had to give a gurudakshina. Normally, I get involved in the films. Amit (Roy) wanted to make it and I just supported this film, working or not working is beyond my control. I was just a producer and wasn't creatively involved, like I was with Pink.

Is it getting more and more difficult for smaller films to survive?
Yes it is but it is also changing day-by-day. Good films are getting eyeballs. The best example is Sairat, a Marathi film which got the attention from all over the country. I call it one of the best films of last year. It is difficult but things are changing as people are able to watch a lot of films.

Does this give an indication that commercial films might start losing connect with the people?
I don't think so, as people wants to see heroes. There is no such one formula that is going to work. Earlier the kind of films that I made, they weren't working at all and didn't find a space, now both (the types of films) can survive. There is a survival for every kind of film now, which is a great thing.
Are there any other social issue that you think needs to be addressed through films?
There are many issues I want to address. Whenever I get time I want to work on them. Right now I am working on a feature film but short films are very good platforms to work on and the reach is much wider than the feature ones.