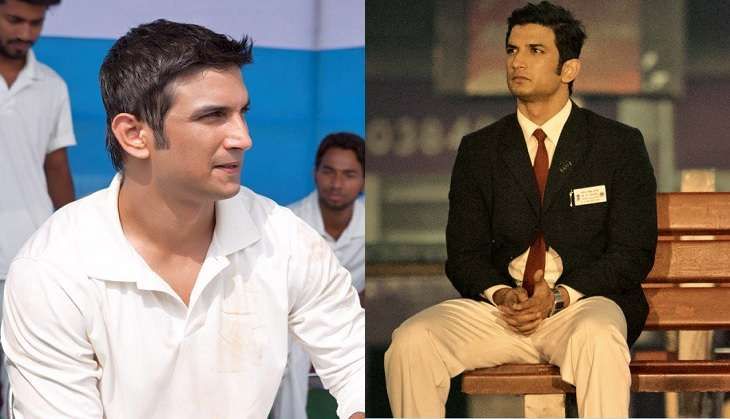 The Mahendra Singh Dhoni biopic, titled MS Dhoni: The Untold Story, is nearing the end of its Box Office run.
As of 17 October, the collections of the film stand at Rs 127 crore. The film is likely to end its lifetime numbers at collections of Rs 135 crore.
The Sushant Singh Rajput film recorded the second biggest opening weekend of the year (Rs 66 crore) after Salman Khan's Sultan. However, the curiosity factor was put to rest on Monday, a fact which reflected in the collections.
The high budget of the film has resulted in the film being labelled with a hit tag, instead of the superhit tag that the makers were hoping to bag. The opening weekend collections and the satellite rights amount helped the film seal the deal.
Our Prediction
Catch predicted on 30 September that MS Dhoni: The Untold Story would rake in Rs 130 crore at the Box Office. We also predicted that the film would be a Box Office hit.
Also Read: MS Dhoni: The Untold Story movie review: Fails to explore the 'untold aspect' of MSD, yet entertains!
Here's decoding the number game behind MS Dhoni: The Untold Story:
Expenses:
Cost of Production: Rs 85 crore
Print and Publicity: Rs 20 crore
Total Cost: Rs 105 crore (Official Figures)
Revenue:
India Box Office collections: Rs 135 crore (Expected)
India Distributor Share: Rs 65 crore (Expected)
Overseas Box Office collections: $ 4.4 million (Rs 30 crore)
Overseas share: Rs 10 crore
Satellite Rights: Rs 35 crore
Music Rights: Rs 8 crore
Ancillary Revenue: Rs 10 crore
Total Recovery: Rs 128 crore
Profit: Rs 25 crore (Rs 128 crore - Rs 105 crore)
Return on Investment: 23%
Verdict: HIT


-- Edited by Blassy Boben