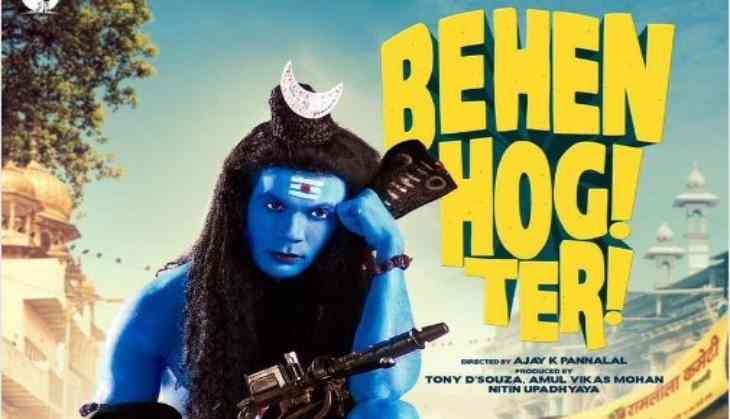 Rajkummar Rao and Shruti Haasan starring 'Behen Hogi Teri' is a romantic comedy drama, which is set in the backdrop of UP's Lucknow.
Story
The story of the movie revolves around Gattu (Rajkummar Rao) and Binni (Shruti Haasan) who grew up in the same colony. In some wierd turn of events, Binny starts to use Rakhi as weapon to avoid the eve teasers or say 'wooers'. The protagonist is in love with the girl and he has to find a way to avert the weapon called Rakhi. The movie takes a roller-coaster ride before reaching its climax.
Direction
The direction of the film is good with the shooting of real locations, camera work and cinematographer. The cinematographer has beautifully displayed the essence of Lucknow city. Although the first half of the film is good but in the second half you will get to see many similarities of the film with classic movies of late director Hrishikesh Mukherjee. However, the story can be termed as enjoyable so you will not get bored but yes the climax could have been better.
Performances
Rajkummar Rao has played a typical small town boy and his work is applaudable, even Shruti Haasan's work is also good. Herry Tangri has done good work as the friend of Rajkummar and his punch lines are noticeable. Gautam Gulati is good in a supporting role. Other actors like Gulshan Grover, Darshan Zariwal are also a good story teller.
Music
The music of the film is average and it could have been better for the good promotions and connectivity.
Verdict
If you like to watch some low budget romantic comedy movies, then you can watch it for once.