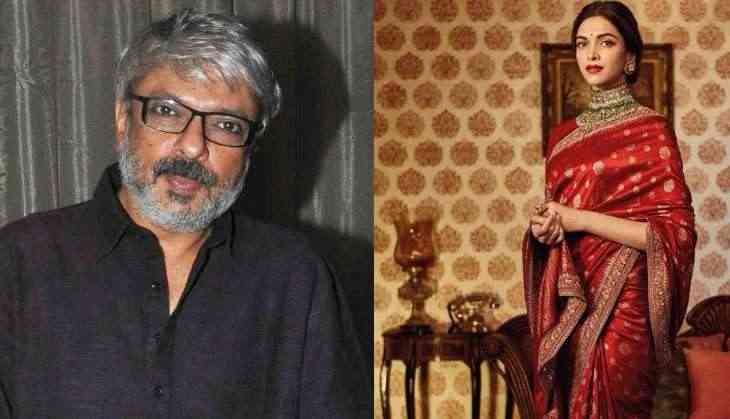 (More trouble in store for Sanjay Leela Bhansali's Padmavati? (File Pic) )
The Rajput Karni Sena is going to approach I & B Ministry to explain their viewpoints on Padmavati
In a press meet at Delhi, Rajput youth organization Shree Rajput Karni Sena defended their tough stance against Sanjay Leela Bhansali's period drama Padmavati. They also suggested a creation of a 'Pre-Censor Board' to monitor all period films and prevent any misrepresentation of history. The representatives said that they will soon be approaching the Information & Broadcasting Ministry to put forward their perspective and demands on the subject. The organization also clarified that their objection is not against art but against distortion of history.
Lokendra Singh Kalvi, Founder, Shree Rajput Karni Sena said, "We are not taking offence towards every form of art, or as a matter of fact against any filmmaker, who wants to tell a period drama. But tampering the glory of Rajput history is something that needs to be considered with great amount of seriousness. Truth often gets overshadowed by the subjectivity of perception which can mislead generations of audience and result in poor understanding of history. And when comes to Bollywood, it has happened several times in the recent past, such as in the case of the film Jodha Akbar in 2008,"
Sena said their representation to the I &B Ministry includes a demand on setting up of a panel of experts to act as a 'Pre-Censor Board' tasked to supervise the filming of historical films in India.
Kalvi said, "In our opinion, a pre-censor board consisting of experts should supervise and monitor any historical film to be made. This will help in overcoming the complications which come up during or after the film is made,"
Bhansali's Padmavati starring Deepika Padukone, Ranveer Singh and Shahid Kapoor has attracted major controversy over its potential depiction of history. The film is based around the story of the invasion of Rajputana by Alauddin Khilji in the year 1303.
Talking about the Sena's objection to the depiction of love scenes between the characters of Allauddin Khilji and Padmavati, Kalvi says, "We have been working for more than 10 years to safeguard the glory of the Rajput community and our ancestors. We are proud of our heritage and will not tolerate any conspiracy that compromises our self-respect. It's unfortunate to see the Censor Board endorsing Bhansali. Few days back, when we met the censor board authorities, they told us that no action can be taken before the entire film is made and comes to us for review. However, I have personally met the director who has assured us that the film will show no intimate scenes between Ranveer and Deepika,"
Last week, in a letter issued on behalf of Sanjay Leela Bansali Productions, the production house has agreed officially to the following demands subjected by the Sena:
· Whatever be the relationship between Ranveer Singh and Deepika Padukone in real life, there should be no romantic sequence between Alauddin Khilji and Rani Padmavati shown in the film.
· No intimate scene should be shot between Alauddin Khilji and Rani Padmavati, even in the manner of dream sequence.
· Shooting cannot be resumed until there is a written agreement and consent between the makers and the Sena.