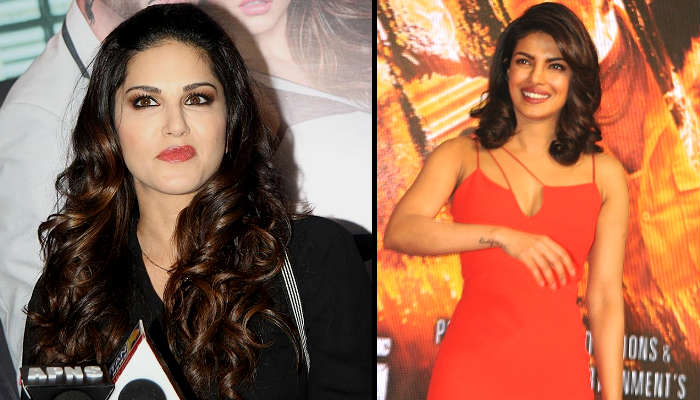 There was a time when Bollywood actors were reluctant to speak about Sunny Leone due to her association with the adult film industry in the past. In fact, Sunny has confessed earlier that many actors in Bollywood have opted out of a project with her as they did not want to work with someone coming from the 'Porn Industry'.
During the promotions of Mastizaade, Sunny revealed that that perception in the industry is slowly changing.
"Some people are responding to me on twitter and that is an amazing feeling. This has been the best year for me as far as meeting people and talking to them is concerned. The first person to actually do that was Sonam Kapoor. She was the first actress from the 'Disney Land' (Sonam, Jacqueline) to reply. I got so excited as it happened for the first time. After that it kept on happening. I don't know why and how that's happening. I guess they are genuinely nice people and hence everything happened," she said.
The actress also spoke about Priyanka Chopra, who is making India proud at the global platform.
"I met Priyanka Chopra a few days back and after meeting her I was screaming in the car like a fan girl. I was like 'Oh My God, I just met her'. She is such a nice person despite being such a big star," added Sunny.
While Mastizaade's trailer suggests that it is a fun-filled adult comedy, the actress reveals that it is actually a comedy of errors.
"Mastizaade is an adult comedy and not for kids. It is not a film which will make you think and has an easy to follow story. It is basically a comedy full of errors," she clarified.