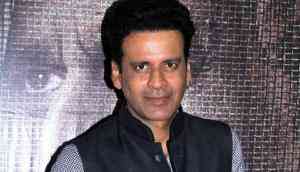 National Award winning actor Manoj Bajpayee has appeared in a special video, titled 'Manoj Bajpayee | #HitBack', in which he can be seen motivating todays women to learn self-defence.
The video was released on Culture Machine's digital channel Blush on Wednesday as a part of the Blush Original series.
In the video, Manoj delivers a powerful and simple monologue, from the perspective of an angry mother.
'The need of the hour is starring us in the eye and yet we chose to neglect it. Blush chose not to neglect it. Together we have created a mass awareness video which will shake you up from your slumber,' Manoj said in a statement.
'Educate your girls about the power of their body and the need to learn self-defense techniques. Don't depend on others and empower yourself,' he added.
Previously, Manoj's 'Naam Subham' co-star Taapsee Pannu appeared in the series.
-IANS