Traffic, directed by the late Rajesh Pillai, is based on a true incident that took place in Chennai in 2008.
The film, starring Manoj Bajpai, Jimmy Shergill, Divya Dutta and Prosenjit Chatterjee, is the official remake of the acclaimed Malayalam film of the same.
What may work for the film:
Traffic focuses on the novel concept of organ donation. In its 1 hour, 44 minute-long, crisp screenplay, the director manages to establish a strong emotional connect with the viewers.
The thriller manages to include a number of messages, a commendable achievement in itself. Manoj Bajpai is convincing as a traffic police officer while Jimmy Shergill in the role of the Mumbai Police commissioner is sure to remind viewers of A Wednesday.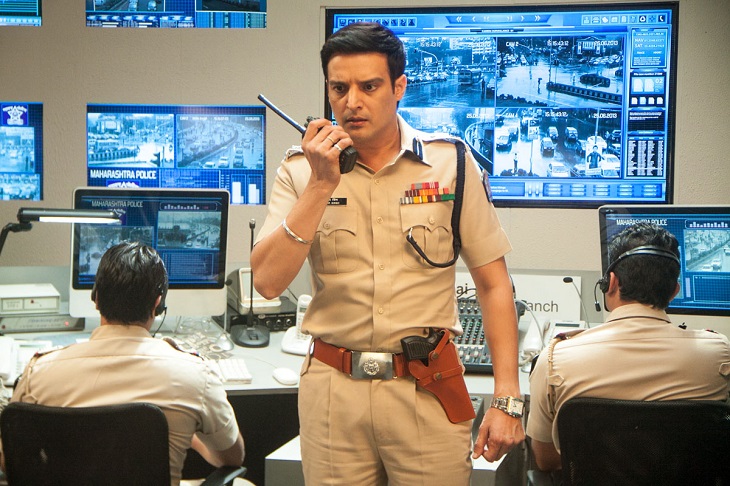 Movie Still
What may not work for the film:
When it comes to edge-of-the-seat thrillers, the background score plays an important role. Sadly, the film is devoid of a decent background score which works against a few sequences.
The film has been around for two years now, a factor that is evident in some of the dialogues, that may seem outdated.
Will it do well at the Box Office?
The content of Traffic will appeal to a wider section of the audience - when compared to a film like Aligarh, Bajpai's last offering.
The weekend collections of Traffic is likely to cross the lifetime collections of Aligarh, which sunk without trace at the Box Office.
The film barely released on 500 screens in India with a maximum of three shows at premium multiplexes.
The film will face massive competition from Captain America: Civil War and 1920: London - a factor that even extra-ordinary word of mouth can't help offset, due to Traffic's limited release.
The only other film that managed to do phenomenally well despite a limited release is Queen.
Catch takes a shot at predicting the Box Office collections for Traffic:
Opening Day (6 May): Rs 1.20 crore
Weekend (7-8 May): Rs 5.50 crore
Lifetime collections: Rs 12.00 crore