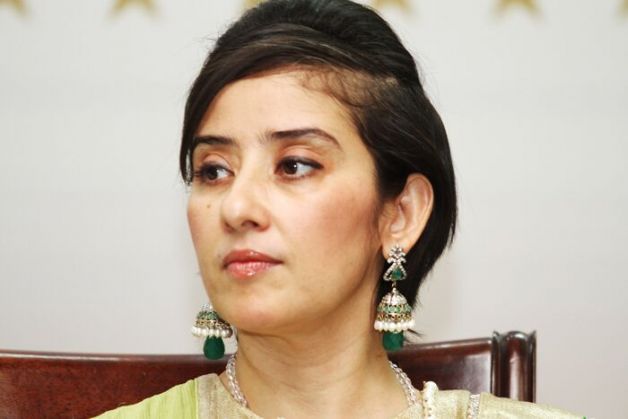 Manisha Koirala returns to the big screen after a three-year absence necessitated by her fight against cancer. Director Rohit Kaushik says his film Chehere is a psychological thriller set in England of 1952 and though the beauty was conspicuous by her absence. Rohit says that her presence is felt and she will be promoting the film soon.
Why isn't leading lady Manisha Koirala present at the trailer launch of your directorial venture Chehere?
She is feeling very bad that she couldn't make it for the launch ... but she will definitely be promoting the film.
Chehere will be Manisha Koirala's first Hindi film to release after her recovery. Did she have any health problems during the shoot?
No, she was perfectly fine during the shooting. She was ill for a short period of time but she came back the same -- fascinating and gorgeous! That is the best thing about her she is. She has a lovely heart and a wonderful family. She is a diva. And she is performing the role of a diva in Chehere.
How did you sign her for the film?
We had many discussions for the lead actress of the film. I wanted an appropriate star who would be able to bring alive the era and still look wonderfully gorgeous. Jackie (Shroff, the leading man of the film) said 'Why don't you meet Manisha?' so I promptly called her to discuss the film. She met me in between her busy schedules and I narrated the story to her. Within 20 minutes, she got up and said 'Wow! I am doing it.' Manisha is very lively and punctual in her working. She is not fussy at all.
What is her role in the film?
She is the protagonist, Tarana, an actor who could not make it in the talkies era and subsequently moves to England. She is the key and the other characters revolve around her.
Would you call this film her comeback in the industry?
It is a comeback film for her, certainly.
by Bollywood News Services