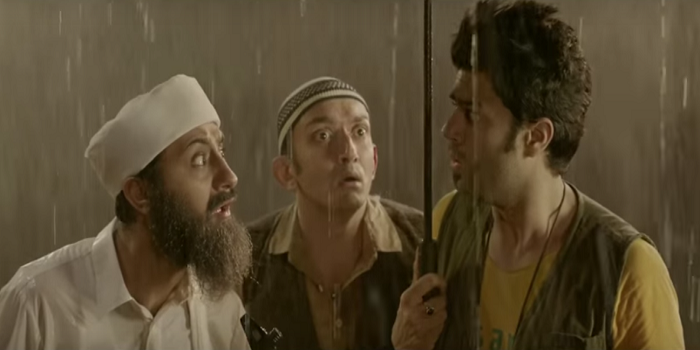 The sequel to 2010 sleeper hit, Tere Bin Laden is here. The film, titled Tere Bin Laden: Dead or Alive, is peppered with quirky one-liners, hilarious situations and an innovative plot - much like its well made first installment.
At the launch of the theatrical trailer, the director of the film, Abhishek Sharma, opened up about his decision to make the film.
"We don't know if Osama Bin Laden is Dead or Alive. American agencies say that he is dead, while few other people say he is alive. I got the idea to make the sequel to Tere Bin Laden through media. I don't like the concept of sequel and there was no thought to make the sequel. Suddenly, one day Osama was dead and a leading daily reported 'Bin Laden is dead, so is the sequel'. Then I got the idea to make the sequel."
The director also revealed that Tere Bin Laden: Dead or Alive is not a sequel but a spin off.
"This is not a sequel, it is a spin off. This is not a conventional sequel and that is the reason we are calling it Tere Bin Laden: Dead or Alive and not Part 2."

"When you watch the film, the first twenty minutes will surprise you. There is a perception that innovations happen only in art house cinema but I have tried to do this in mainstream cinema. It is a very innovative and interesting structure"
Manish Paul visited the sets of Bigg Boss recently and promoted the film with Salman Khan on the reality show. He spoke about the concept of promoting the film before the launch of the trailer.
"There is not fixed format to promote a film. I share cordial relation with Colours and Salman Khan. I don't think there could have been a better platform than Bigg Boss to start the promotional campaign. I am thankful to Colours and Salman Khan for giving me the opportunity."
The movie releases on 19 February 2016.