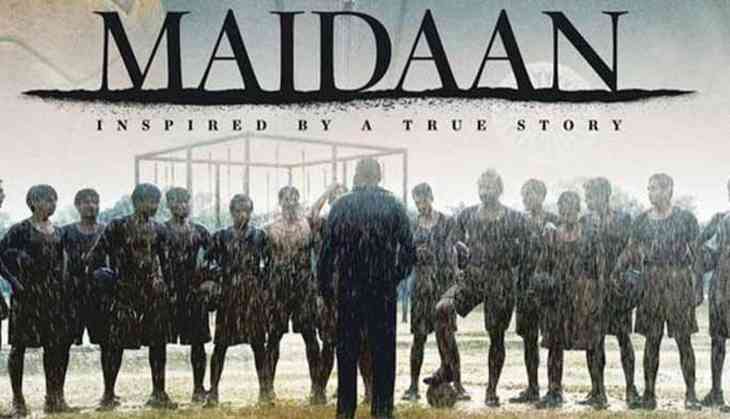 Maidaan: Ajay Devgn starrer incur losses
Owing to the Coronavirus lockdown the entertainment industry has been halted and due to this, they are suffering heavy losses. The TV industry is re-telecasting old shows as they are not able to shoot for the ongoing shows. While various movies shoot have been stalled or the release have been pushed forward. Among all this is Ajay Devgn's Maidaan who was supposed to begin the next schedule of the films in March.
For this, the team has also begun making makeshift stadium in Mumbai for football scenes in January. However, as the lockdown has extended the filming has come to a standstill. As per reports, to make the football set makers had spent Rs 7 crore, wherein they have all the facilities such as washroom, makeup room, production control room, etc. Amit. R Sharma was supposed to shoot for the sequence however now the production house has suffered a financial setback as set remains unused.
Also Read: Gulabo Sitabo actor Amitabh Bachchan shares throwback picture from first magazine photoshoot
Also, if the lockdown gets extended further till June then the team will suffer another setback i.e. due to the monsoons. As the set will get exposure to the rains and owing to this it will get completely damaged. Not just this, as per reports the scene requires foreign actors and technicians however due to the novel coronavirus the team of Maidaan will have a tough time.
Also Read: COVID-19 Lockdown: Maharashtra Health Minister thanks Shahrukh Khan for donating 25,000 PPE kits
Talking about the film, Maidaan's story is based on India's finest and legendary coach Syed Abdul Rahim, the man who introduced India on the world map. The film will highlight the golden years of Indian football, wherein we will see Ajay Devgn essaying the role of Syed who is also known as the father of Indian football.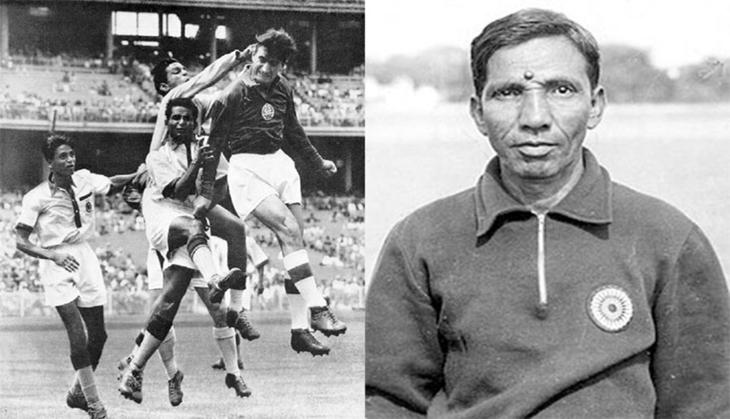 Syed Abdul Rahim
The film is being helmed by Amit Sharma while it's being produced by Zee Studios, Akash Chawla, Boney Kapoor and Arunava Joy Sengupta. The film is scheduled to release on 11th December this year, however, now owing to the Coronavirus pandemic the film might get postponed.
Also Read: Watch Sridevi daughter's Janhvi Kapoor performs Kathak dance on Aishwarya Rai's song