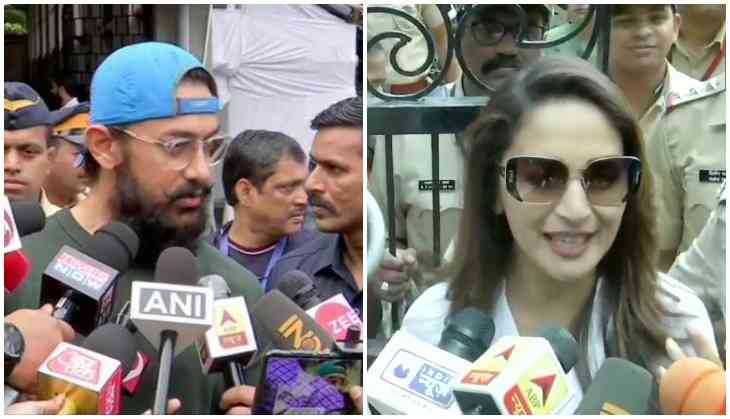 Maharashtra is witnessing State Assembly Elections from 7 am today. Amid heavy downpour, we saw voters turning up at polling booths to cast their votes. Among the commoners, we also saw Bollywood celebs including filmmaker Kiran Rao along with husband and ace actor Aamir Khan, Lara Dutta with husband Mahesh Bhupati, actor turned politician Ravi Kishan as first ones to cast their votes.
After casting their votes celebs turned up to the media and said this what they urged people. Here's what B-town stars said:-
Aamir Khan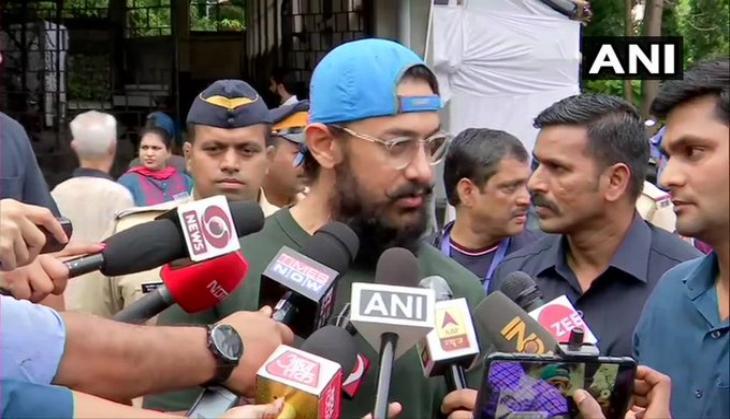 Coming out of the polling booth he interacted with media and while interacting he encouraged the people to come out and vote for deserving candidate and party. He said, "it's our state elections and we should vote for deserving candidates."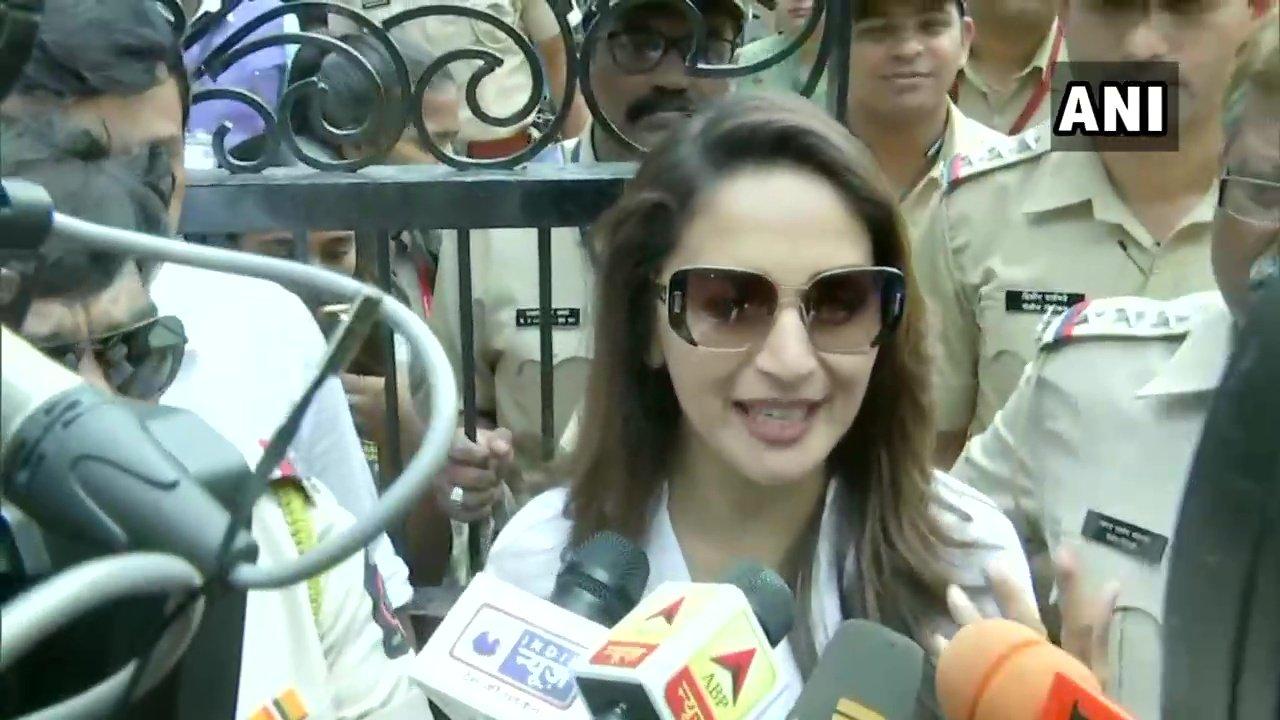 She said that we should exercise their rights to vote and should come out in good numbers as it's our responsibility to choose the right candidate for the state.
Ritiesh Deshmukh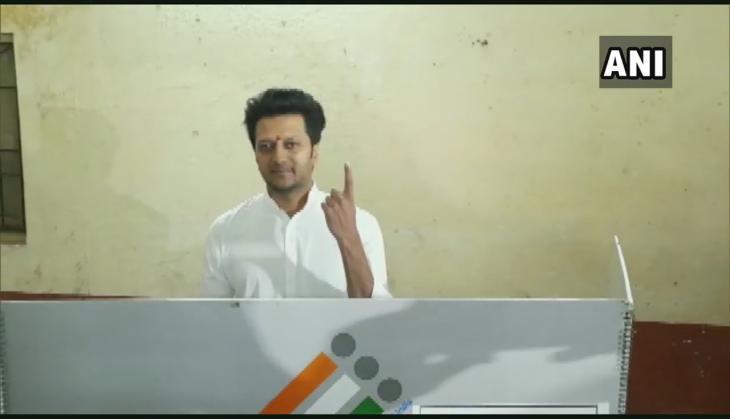 The ace actor who was seen with his family to cast their vote said that one should come out and vote for the betterment of India. His brother Amit Deshmukh is standing as a candidate in Latur.
Also Read: Amitabh Bachchan says sorry to fans in a heartfelt tweet after discharge from Hospital
Lara Dutta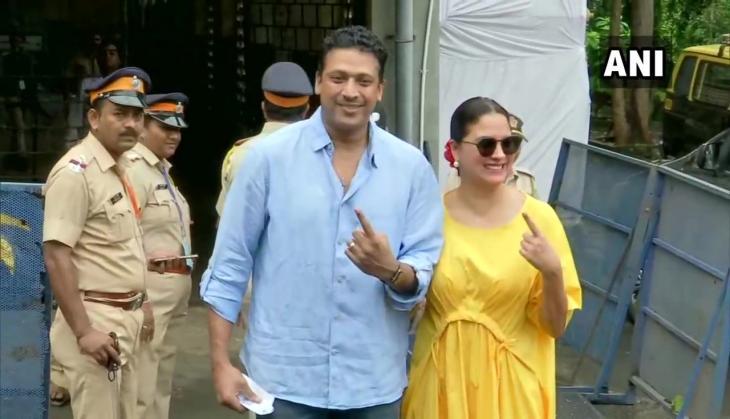 She requested the people to come out and vote. While interacting with media she said that she hopes that this year maximum people will turn out to vote as the state has provided various facilities for people, especially for senior and disabled citizens. When asked does celebs coming to vote to impact the people sitting at the home to come out and vote, to this she said, "Yes celebs are very impactful." She wishes to see the right candidate as well as party winning the elections.
Also Read: Maharashtra Assembly Elections 2019: Aamir Khan, Ravi Kishan, Ritiesh Deshmukh among first ones to cast vote