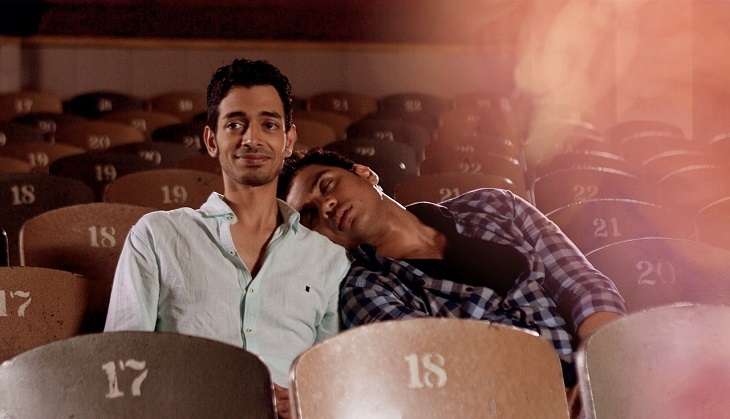 Shiv Pandit in Loev (Movie Still)
Shiv Pandit was nominated for the Best Male Debut award in Shaitaan. In a giant stride, the actor has now done Loev, in which he plays a Wall Street dealmaker who gets intractably drawn to his young music-producer friend Sahil (Dhruv Ganesh). The love story between the two men also involves a third angle Alex (Siddharth Menon).
An interview with the intense and adventurous actor.
How did Loev happen to you?
Loev was not supposed to happen to me...I had met the director over a cup of coffee as the two of us had attended the same school (The Doon School, Dehradun). He was new in town and reached out. During the course of our conversation, he mentioned that he had a script and was shopping for actors. It seemed people had dissuaded him from considering me for his film as 'they' felt that I would never accept a script like this. Safely, that thought is a thing of the past and I am quite happy that I got to be a part of Loev!
Did you have reservations about accepting this role because of the probable repercussions it could have had on your career?
Not all. What repercussions? People keep asking me this...frankly with all due respect, this question, to me, is absurd.
Have you had any same sex experiences/relationships?