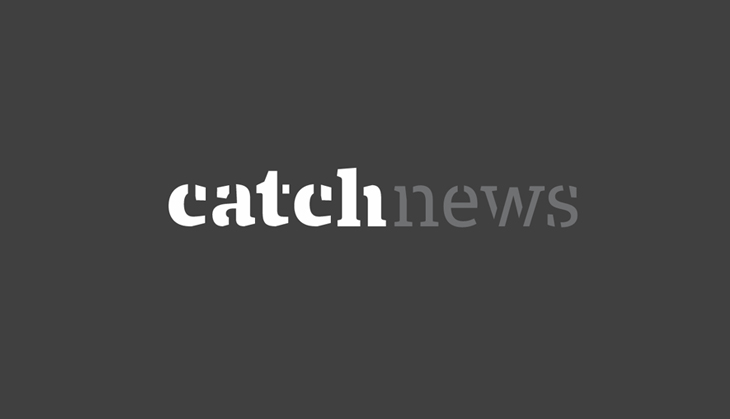 We just cannot have enough of this munchkin from Bollywood. Every time we 'wow' at any of his pictures, his next picture ensures that the wow factor is more than the previous photograph that we just saw.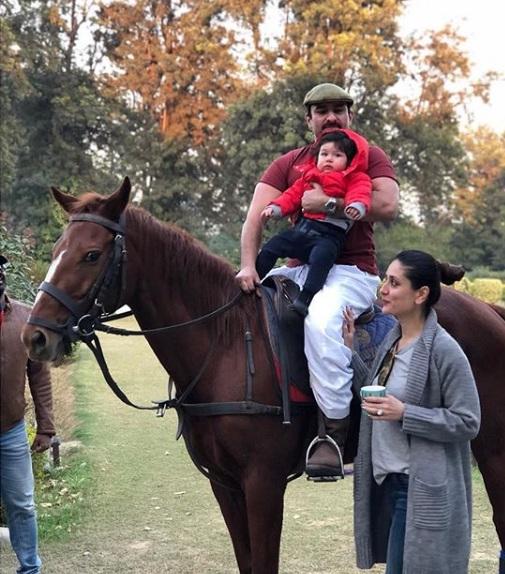 Little nawab with his parents, a day before his birthday
Barely had we drooled over Taimur Ali Khan's birthday pics, when we were hit by a tsunami of adorable photographs of the chubby cheeked baby from the celebration at the Kapoor's Christmas brunch. He was seen having a gala time with 'Mamu jaans' Ranbir Kapoor & Aadar Jain, along with other members of the Kapoor family.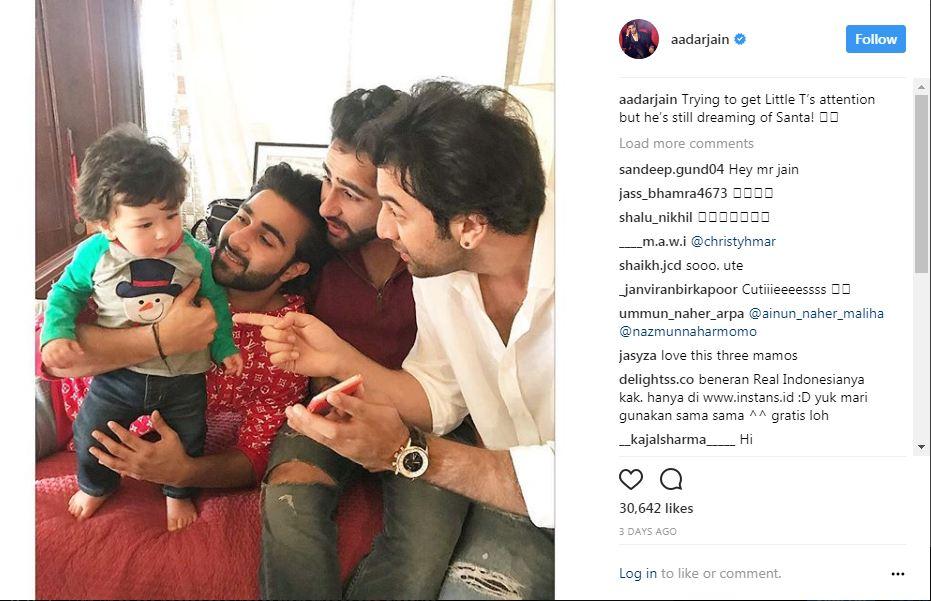 Taimur Ali enjoying Christmas brunch with 'Mamu Jaans'
The Saif Ali Khan and Kareena Kapoor Khan's bundle of joy is spreading awesomeness wherever he goes.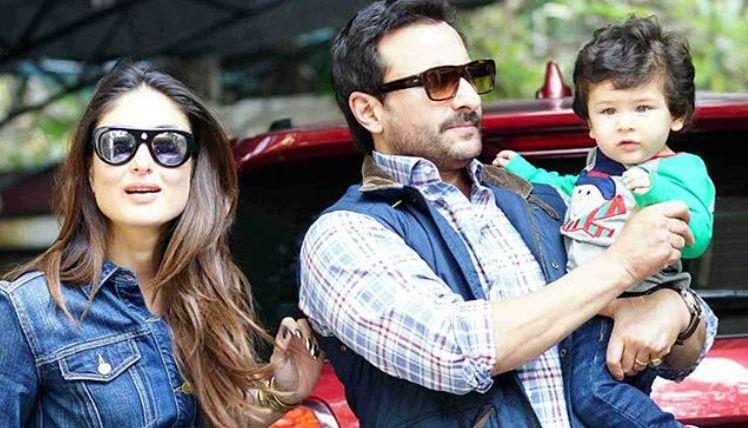 The little nawab is presently busy dripping his cuteness amidst the snowy peaks and lush valleys abroad. Taimur Ali, along with his parents Kareena Kapoor and Saif Ali Khan, has flown to Gstaad, Europe, to ring in the New Year 2018. Get ready to make your 'Wow' even bigger as we share with you a picture of the 'Nawab family' that is floating on the internet.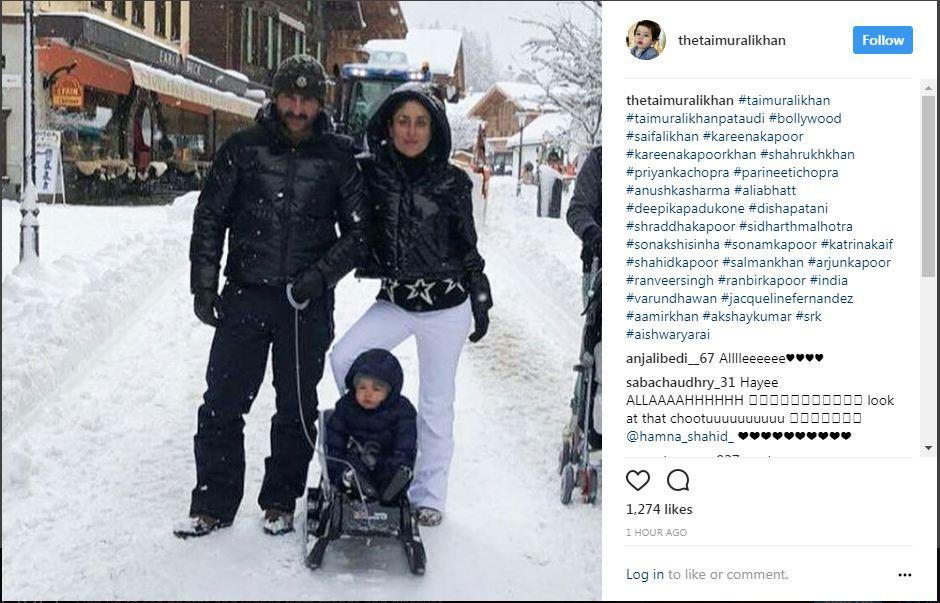 Taimur Ali drips cuteness as he enjoys his vacay with parents
Don't you agree that this cutie pie keeps redefining cuteness and looks more than just adorable each time he is captured by the shutterbugs?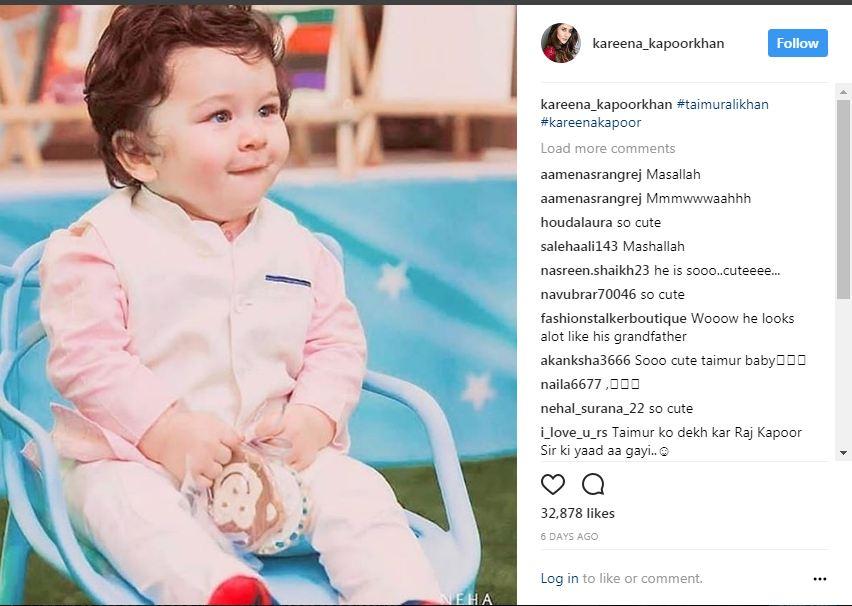 This is Taimur's second visit to Gstaad. He had first visited the place with his parents for a family vacation during July 2017.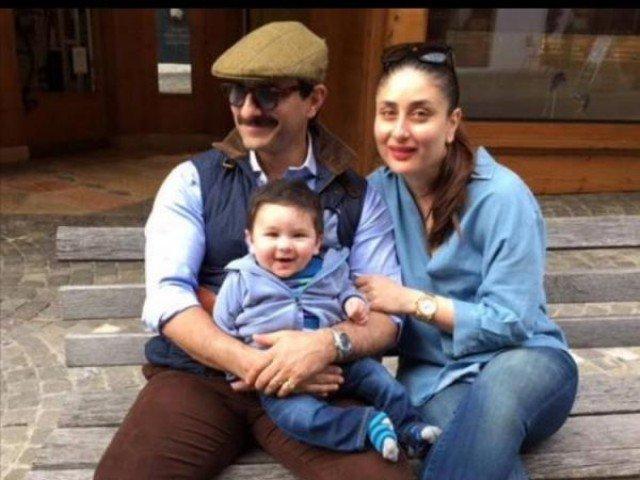 Taimur first visited Gstaad in July 2017
Besides, Kareena and Saif's love affair with the place is no secret. In the past the actress had emoted, "If you hold a gun to my head and ask for my last wish, I'd want one last holiday in Gstaad. It's the most beautiful and romantic place in the world." The couple fell in love with Switzerland when they marked a vacation in the Central European country even before their wedding.