Everyone knows about actor Abhishek Bachchan's love for sports. He owns a Kabaddi team, Pink Panther, and is quite passionate about encouraging sports in the country.
During the promotions of his upcoming film, Housefull 3, the actor spoke about why the industry produces less sports-based films. He said: "Unfortunately, we haven't made many sports' films in India. You can't make a sports documentary; it has to be a human story within that. The triumph of the human spirit (like in Bhaag Milkha Bhaag) is a story that is always going to hit home and that's the one thing you're going to remember. This whole genre is waiting to be explored in our country and I would love do it."
He also made it a point to talk about the entire hoopla surrounding Salman Khan's appointment as the goodwill ambassador from India for the upcoming Rio Olympics. He stated:
"I think if anybody wants to do some good and lend their support, that's going to help the country, there is nothing wrong with it. I work with kabaddi and football teams, and I feel very passionately about it, so honestly, I feel we need more people to support sports in our country. I grew up watching movies on sports, too, and I think it had an immense influence in my life."
Also read: Why are Salman Khan's efforts in the Sarbjit saga missing from the Aishwarya Rai film?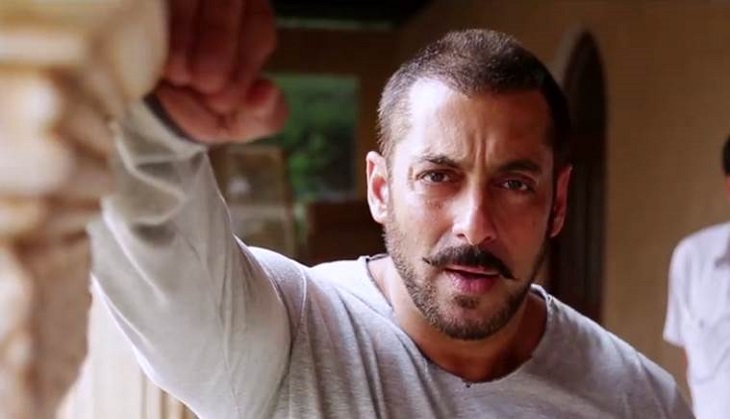 Salman Khan in a still from Sultan (Twitter)
Earlier, Aishwarya Rai Bachchan had also commented on the issue while promoting Sarbjit. She had said:
"I have to say that anyone who is doing good to represent the country or working or speaking or standing for the betterment of art, music or sports, is wonderful and the person needs to be recognised."
Also read: Aishwarya Rai Bachchan takes Salman Khan's side in Rio Olympics controversy
-- Abhishek's quotes from TOI