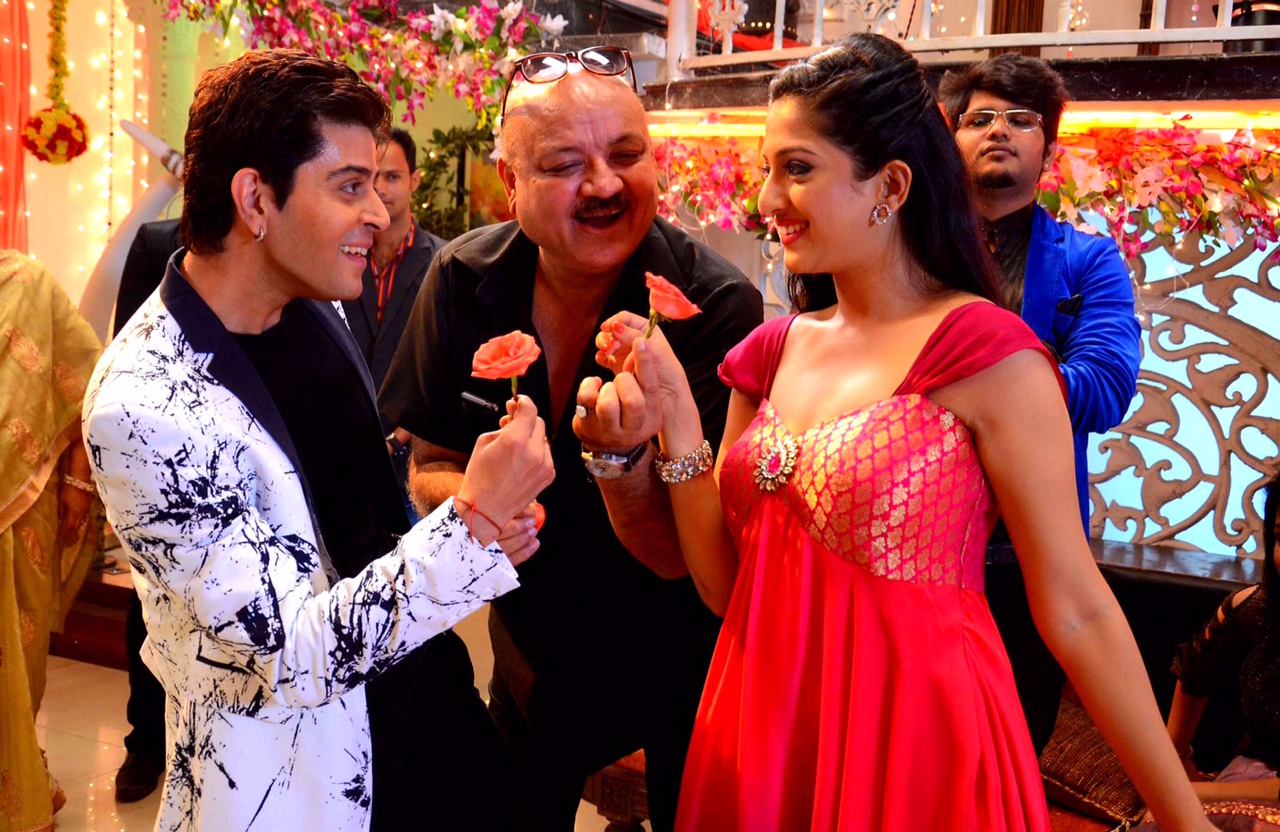 A modern-day musical based around a plethora of classic 1960s Hindi songs
Frighteningly bad production values and actors worsen a already sloppy plot
This is the kind of B-movie where soft, sullen voices are used to denote poverty in unusually big houses; where flying vegetables - notably cabbage and tomatoes - depict domestic scuffles in Maharastrian households; where the two leads sing elevator-version covers of beautiful 60s classics from Rafi to Nayyar, to signify fledging musical careers.
Also, where performing for rich folks and their parties seems to be the ultimate career ambition; where sunrise inserts look more like stop-motion experiments gone wrong; where robotic extras sway their heads randomly to denote enjoyment; where dramatic zooms and pans onto a single glossy poster indicate the grandness of its publicity; where slates like 'After Few Days' and grammatically incorrect Rumi quotes appear at inopportune moments; where Anju Mahendru looks like she can't quite believe how she has been stereotyped as the garishly made-up high society snob, and where guitars are strummed with one finger to sync with an entire orchestral piece.
Watch Lakhon Hain Yaha Dilwale trailer:
Swara (Krutika Gaekwad) is a 'poor' Maharashtrian girl who must invoke Vidya Balan's relentlessly tear-eyed wife from 'Hamari Adhuri Kahani'; her husband (Aditya Pancholi; his green eyes and white skin is given a 'British era' backstory) is a goon who returns from jail after she falls in love with another man. This is supposed to be the twist at the interval, but it really isn't.
The story is actually about Swara's street duets with an aspiring singer named Arsh (Vije Bhatia) - who, after arriving at CST and viewing Mumbai in a cinematic montage form (he smiles excitedly at boot polishers and fruits), loves that people throw coins at him for his soulful renditions. Mr. Bhatia struggles to emote, move, speak, smile and breathe on screen, and it doesn't help that he looks like an odd mix between Hrithik Roshan, Harman Baweja and Ravi Kissen. Veteran actor Arun Bakshi appears as the overzealous talent spotter and agent, and he charms them with gems like, "I must appreciate your chemistry".
But the most perplexing character is Vithal Dada - Swara's alcoholic, menacing, woman-beating, cruel, sordid and red-eyed husband. Here is a man whose arrogant habit of referring to himself in third person soon becomes his own undoing. He tries to intimidate everybody - from a flustered auto driver to his own mother - by beginning each threat with, "Don't you know what Vithal Dada is?"
Unanimously, their answers are a resounding "no", after which he proceeds to throw man-tantrums and rattlesnake noises at his hapless wife. He is a villain so bad and ill reputed that nobody cares anymore. The sounds of 1000 keys jangling together with glass bottles accompany his entrances and exits. His grasp over the Marathi language is such that his mother and wife are probably inches away from doubling over in laughter when he addresses them.
Often, it's not possible to grasp the sheer badness of a movie until you're actually stuck in a hall for its press show. You hear close friends and family, lovers and crew members, cheering and whistling shamelessly, when the leads touch or tease each other on screen. It is, both, surreal and discomforting at the same time.
And then you wonder if directors like Munnawar Shamim Bhagat were actually part of Manoj Night Shyamalan's 'The Village' - a film about a small generation of people cocooned in their own 19th century habitat deep within the woods of a modern national park. There's no other explanation for the bubble of timelessness that encompasses the makers of 'Lakhon Hain Yahan Dilwale'.