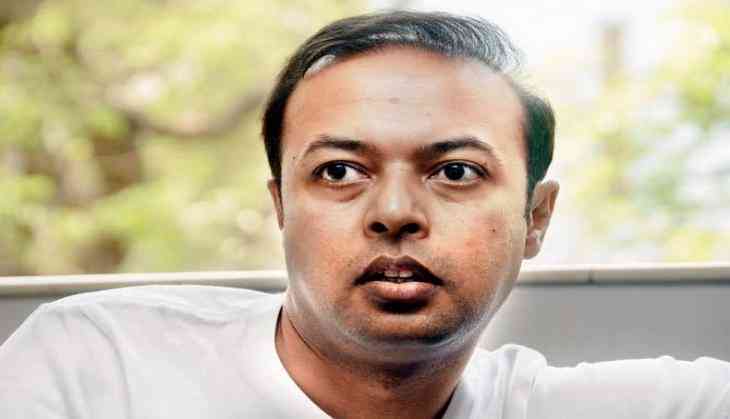 Anirban Blah, the co-founder of Kwan Entertainment and a celebrity manager allegedly attempted suicide after being accused of sexual harassment in #MeToo movement in India. Blah was rescued by Vashi Traffic police in the wee hours of Friday after they found him on Vashi old bridge.
Anirban was allegedly attempting to take his life. The police rescued him at around 12.30 am when they got a tip-off about the alleged suicide.
According to Sr PI Vashi Traffic, Anirban Blah, the co-founder of Kwan Entertainment tried to commit suicide at Vashi old bridge at around 12:30 am today. He tried to commit suicide as he was in depression due to #MeToo allegations against him.
The celeb manager was reportedly seen climbing the barricades of the Vashi bridge when the police grabbed him and pulled him down. The police later said he looked depressed and in tears.
However, after Anirban was named in the #MeToo movement, he was asked to step down after being accused of sex harassment by multiple women who came out against him on a #MeToo thread on social media.
"We have asked Anirban Blah to forthwith step aside from his duties, activities and responsibilities at KWAN, its subsidiaries and affiliates with immediate effect," said a statement issued by the entertainment and marketing company earlier this week.
"The past few days have been very disturbing to everyone in the light of the #MeToo movement and it has pushed us all to take a step back and introspect whether each of us is doing enough to create a healthy and safe environment," the KWAN statement said, assuring a "safe and secure" working environment for its employees.
"We fully support the #MeToo movement and deprecate and condemn those who have exploited women in any form or manner. As a responsible corporate, we have taken assistance to ensure that we have efficient and appropriate processes to redress any complaint of misconduct in accordance with the law."
KWAN is one of the biggest celebrity managing company. It manages prominent names like Ranbir Kapoor, Hrithik Roshan, Tiger Shroff, Deepika Padukone, Sonam Kapoor, Shraddha Kapoor and Jacqueline Fernandez.
Also read: #MeToo: Ex-boss asks about shape of body parts, Noida-based woman journalist files #MeToo case against him